Prepping for Industrial Disasters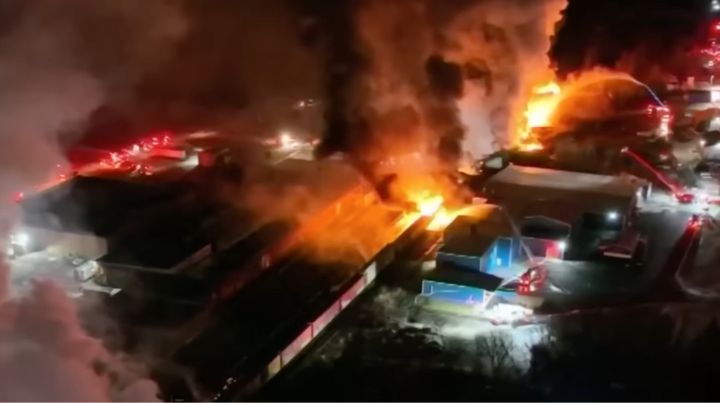 Industrial disasters have been in the news lately. I don't think they've been given the attention they deserve, but those of us paying attention know about the accidents in Texas, Arizona, and of course, Ohio.
I'm not going to speculate on whether or not these incidents are connected, but as someone living near train tracks, the Ohio incident, in particular, caught my attention. Train derailments are not nearly as unusual as people want to think; there have been multiple derailments within 15 minutes of my house in the last ten years. Fortunately, it has always been coal cars tipping into farm fields, and no one in my area has been injured. But that could change.
Because of the derailments in the past, this is something I've had on my mind for some time. I want to offer my thoughts on these kinds of situations and ways to prepare for an industrial accident near your home.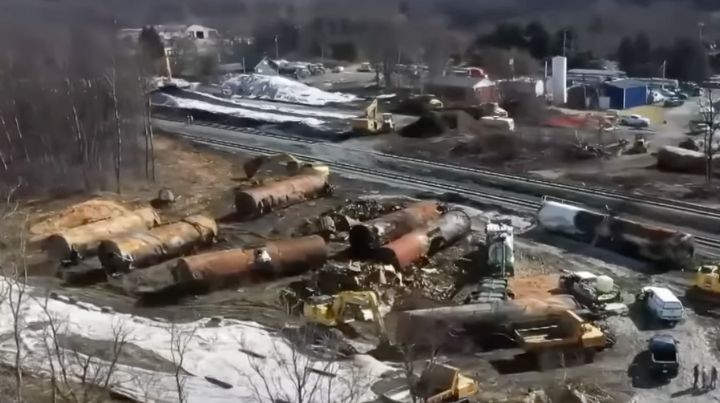 Post Emergency Materials
The Pesticide Educational Resources Collaborative offers this free downloadable poster that I've kept on my kitchen wall for years.
You might suffer an itchy face or irritated skin without dramatic industrial accidents. This can happen if too much pesticide accidentally gets released in your area; if you've spent time in farm country, you know things like this occur once in a while. Smoke from wildfires can be very irritating, too, and high winds can blow it everywhere. In 2020, I had to stop wearing contact lenses for three months because the smoke was so bad.
I've never had to use the poster in an emergency, but it's a good central location for emergency phone numbers. It's also an excellent visual reminder of what to do if something irritating or poisonous gets released into the environment. This is especially important if you've got children in your home. Many children react unpredictably when something dangerous or scary happens; having a visual aid can help you stay on task if you're dealing with physical discomfort and panicky children.
If you live near a facility like a refinery, they probably have a text alert program. If you live near one, sign up so that you know what's going on in the event of an emergency. Situational awareness includes knowing your industrial neighbors.
First Aid
There are two main categories to consider if something nasty enters your area. Something you touch outside could start irritating your skin or something in the air that affects you.
If your skin starts to burn, go inside and rinse under running water. It may take several minutes. If your eyes bother you, remove contact lenses if you wear them (I often do) and stick your face under a running faucet.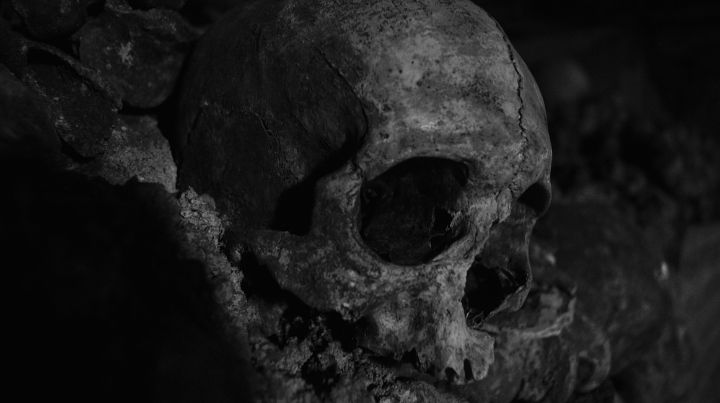 If you suspect something dangerous is in the air, go indoors. Do you have a filtered air system in your house? Not all of us do. My heater has a filter, but we don't have central air conditioning; in the summer, we use fans and open the windows.
Think about a small air purifier. They have some fancy ones here, but you can also find them at places like Wal-Mart for less than $50. I have a close friend whose son is allergic to absolutely everything; a $15 air purifier bought at Target five years ago made a huge difference.
And, of course, these are the simplest possible solutions. Having at least one person in your household who is first aid certified is a much better option. The American Heart Association and the Red Cross both offer first aid certification courses all over the country. Keeping first aid books on hand is a must, as well.
Bugging Out
If something happened on the scale of what's going on in Ohio, you need to think about bugging out. We offer a free Bug-Out Bag Essentials Guide. If you've never thought about bugging out, take a look at it.
Having a bug-out plan is helpful for anyone, but if you live near industrial facilities or an area prone to fires, you need it. And having a bag of gear isn't enough; unless you keep your vehicle half full all the time, you need to have a plan for your vehicle that includes having gas tanks on hand to boogie.
And if you can't drive? This isn't an impossible scenario. Roads can become impassible. Maintaining your health to the best of your ability is essential. Even taking long walks every day can make a big difference. Don't have a safe neighborhood to walk through? Think about buying a used treadmill online. Or if that's out of the question financially, go to YouTube, look up some old-school Jazzercise videos, and do them in your living room. It really is that important to stay mobile.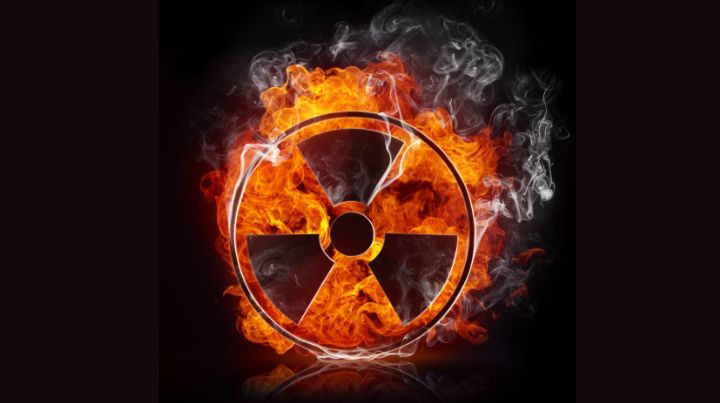 If you've got kids, I strongly suggest hiking as a fun family activity. I've been doing this with my kids since they were small; yes, it's fun, but it's also to know that all of us can walk ten miles carrying gear. If we had to walk to the other side of the reservoir near our house, we could. This is something we practice.
I never use scare tactics. I don't present anything as training for the apocalypse. Going on long walks while carrying your own water is an important life skill. We bring lots of trail mix and jerky; we take our field guides and make fun days out of our hikes. Children mimic behavior; if you can make a game out of roughing it, they will too.
Final Thoughts
We've already discussed the stages of Thirdworldization on this website. Personally, I think the recent spate of accidents perfectly illustrates Fabian's points about the slow decrease in quality of life. Who knows, maybe Klaus is behind it all. Or perhaps it's just good old-fashioned incompetence.
Either way, consider what accidents are most likely to occur in your area. I live near train tracks and not too far from a refinery. All kinds of things can go wrong. Every civilization collapses at some point; that doesn't mean everyone dies. It just means that the fancy trappings go away for a while. The more options you give yourself in terms of planning ahead, staying healthy, and maintaining a solid network of family and friends, the more likely you are to make it through whatever difficulties come your way.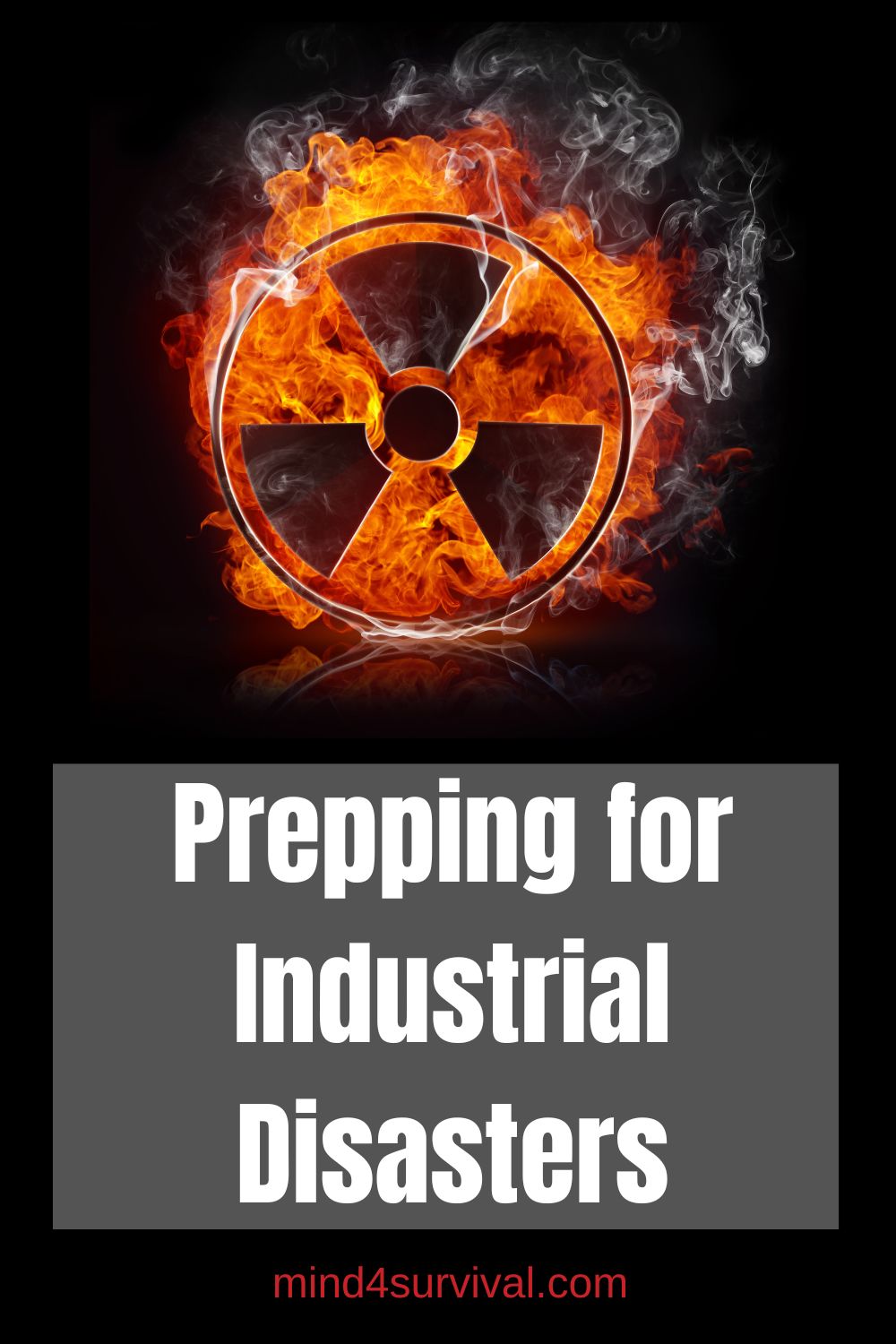 Stay informed by joining the Mind4Survival! 100% Secure! 0% Spam!
Mind4Survival is a free, reader-supported information resource. If you make a purchase through our link, we may, at no cost to you, receive an affiliate commission.