143: Thirdworldization of the U.S. and the Stages of a Collapse
Last Updated June 16, 2023
|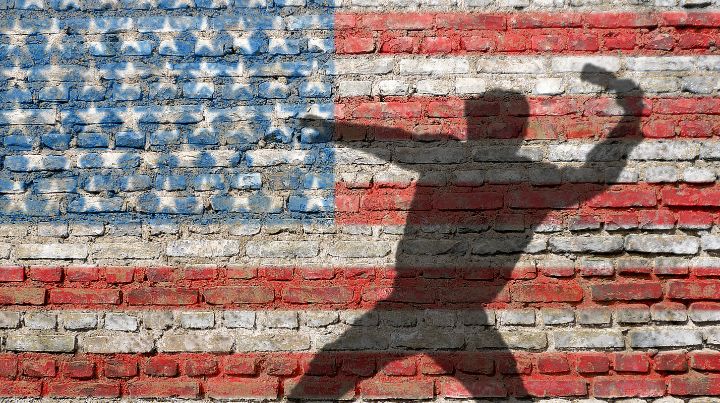 Podcast: Play in new window | Download
I've been writing about Thirdworldization since the 2008 financial crisis. It is the process where the structures that support the system in developed nations become inefficient, crippled, and society decadent and belligerent. In this article, I talk about the dynamics of Thirdworldization, the intermediary stages of collapse, SHTF misconceptions – and how these things interconnect.
Historian Victor Davis Hansen nails Thirdworldization down with perfection, so I'll kick this off in style by quoting him:
"In modern times, as in ancient Rome, several nations have suffered a "systems collapse." The term describes the sudden inability of once-prosperous populations to continue with what had ensured the good life as they knew it. Abruptly, the population cannot buy or even find, once plentiful necessities. They feel their streets are unsafe. Laws go unenforced or are enforced inequitably. Every day things stop working. The government turns from reliable to capricious if not hostile."
The Collapse Does Not Look Like Mad Max
People believe civilizational collapse looks like Mad Max.
It doesn't, I assure you. Not based on history, and not if we're talking about man-made crises, which is what we're going through, and the central theme for this article. I should know because I was born and lived most of my life in a country forever plagued by economic, political, institutional, and social volatility.
Brazil isn't a Third World shithole. Far from it, my country is a vast land, blessed by great weather and immense, varied natural and human resources. We're the 10th largest economy in the world. But thanks to inefficiency, bureaucracy, corruption, and short-sightedness, much of this wealth gets wasted, squandered, and poorly distributed.
This creates severe distortions with damning consequences: high levels of inequality, injustice, poverty, crime, and social divisiveness. This makes every day a lot more fluid, unpredictable, and difficult for a significant part of the population. Slow-burning SHTF is "normalized hardship."
This is what I see now taking place in the US, Europe, and much of the world. It's a result of the corrosion of the social, political, institutional, cultural, and financial pillars from decades of abuse and corruption of this arrangement.
Those are the causes, but the consequences matter a lot more.

Consequences Over Causes
On that, I see some misconceptions about the dynamics of SHTF. And this is critical because building plans and strategies around false assumptions can undermine preparation.
For instance, the idea that the entire system can crash down at once, abruptly, or over a short period. Sure: it can happen in large-scale natural cataclysms. However, the consequences are limited to the local affected, and resources and surpluses can be channeled to places in dire need.
Crises brought about by human action, on the other hand, are cyclical, often protracted, and long-winded. The frog boils slowly. It's an overused cliche, but true nonetheless. And that's not to make light of disasters, just pointing out the differences.
Anyway, things reach a tipping point and flare up, eventually shaking or even toppling the status quo. What happens, in reality, is a process in which decadence sets in, and the system gets overwhelmed, then rearranged. This impacts the standard of living first and the quality of life next of larger portions of the population and is seen and felt as an SHTF situation. Rightly so.
The Decline Takes Time
However, no developed, developing, or underdeveloped country ever dives into chaos overnight. There's no jumping from the current system straight into a medieval one.
Bartering is one classic example.
There's a lot of talk about how large stockpiles are critical for survival and how surpluses could be used for bartering. I'll be the first to say: that considering the fragility of the modern supply chain, being ready for disruptions and emergencies is indeed a wise, sensible strategy.
Yet, long-term survival may depend more on adaptation than accumulation. Things unfold in real life quite differently than they do in movies.
A short, honest story about my home country of Brazil illustrates that. During the 1980s, Brazil was battling stagflation and hyperinflation. Life was hard, with hordes of people struggling with unemployment, bankruptcy, and debt.
My father, also an engineer, went under and scrapped quite a bit, too. But he never bartered. Almost nobody did. Not that he didn't want to. It just wasn't a thing. He'd pawn mom's jewels and the silverware, sell valuables, and even "borrow" mine and my brother's savings to pay for everything.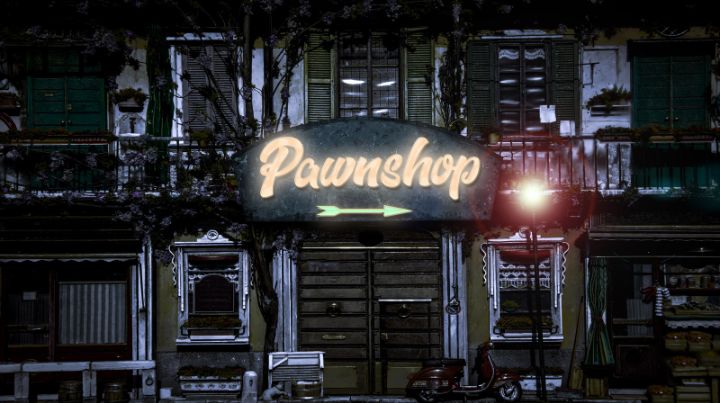 Pay – Not Barter
Pay. Not barter. Our currency was melting down, and the whole system was constantly on the verge of collapse – yet bartering was still small and limited. Very few would accept liquor or cigarettes for goods and services. Everyone had to pay for rent, healthcare, and taxes in currency. That's one of the reasons I keep saying that cash is king during crises, but let's leave that for another article.
I'm not saying bartering isn't real or a thing.
It is very much so – and not only in semi-collapsed countries, but everywhere and at all times. However, bartering is an extremely inefficient trading system to be viable on a large scale. It can be risky, too, especially in some circumstances.
Not to mention quite a lot has changed since that time. Can someone really envision even ten percent of the American population bartering for goods, and services, to survive? Honest question here. Circumstances would have to become really extreme for that to happen. Everything is possible, but I find it highly improbable, to say the least.
The economy is becoming increasingly informal, with alternative (and often unlawful) "systems" – black markets, flea markets, street vendors, bootlegging, smuggling, scavenging, trafficking, and so on – running amok in parallel with the formal economy.
That's Thirdworldization right there: the intermediary stages of SHTF and the decadence of organized systems, the constant changing of rules and norms.
Scarcity and Timing
Scarcity and timing are also critical.
Resources are always limited, and that's true for prepping as well. It's impossible or impractical for the average person, or even for specialists, to prepare for everything, to cover every possible scenario.
Timing is an open question, too. It's impossible to forecast how long a crisis will last. People miss the Unknown Unknowns all the time. I've interviewed immigrants from Haiti, Venezuela, and other places living in my city. Some had prepared to endure a couple of years of hardship. That's quite a lot, even by first-world standards.
Yet, after that period, the predicaments not only subsisted but worsened. Unforeseen developments made things even harder, exhausting their resources and forcing them to adapt or flee to survive. As is always the case, many others didn't even make it.
Paraphrasing economist John Maynard Keynes' famous saying about the irrationality of markets and solvency of investors, "a crisis can stay strong much longer than you can stay prepared (or stocked)."

Planning and Preparing for Thridworldization
Intermediary phases: planning and preparing with a perspective on the dynamic of Thirdworldization.
Understanding these aspects can provide a realistic framework to optimize resources and efforts and also ease adaptation and speed up transitions, which are critical for surviving (and thriving) challenging times.
Bellow, I provide a few insights on some topics:
Prepare for an explosion in social violence and urban and rural crime – before preparing for a civil or nuclear war.
Prepare for a more austere and limited yet still "normal" lifestyle – before off-grid life and civilization breakdown.
Get prepped for severe economic turbulence and volatility, recession, inflation, contraction, layoffs, and a challenging market – before a complete economic and financial meltdown (though shocks may happen, and these require a buffer).
Prepare for bankruptcy, bail-ins, confiscations, account freezes, bank closures, price controls, and pension stealings – before a cataclysmic crash of the supply chain.
Enhance your home security, situational awareness, and street smarts – before bugging-out and becoming a refugee.
Prep for widespread turmoil: strikes, riots, protests, manifestations, looting – before total chaos and anarchy.
Get ready for a decadent, inefficient, corrupt public service, higher taxes, and loss of rights – before a full-totalitarian state.
Prepare for a routine rife with intermittent rationings, disruptions, shortages, and rolling blackouts – before an entire Grid-Down scenario.
Prepare for dirty, poorly conserved, dim, dirt, and dangerous streets – before Mad Max.
Do you see Thirdworldization happening where you live? What are your thoughts on the stages of SHTF, and how are you preparing for it? Tell us in the comments below.
Additional Resources: