How To Prepare For Rolling Blackouts
Last Updated June 22, 2023
|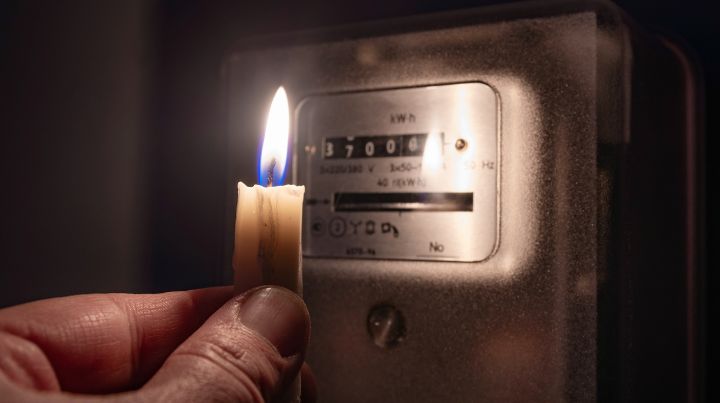 For most Americans, rolling blackouts were always things that happened to other people in faraway places. However, with energy insecurity on the rise, more and more regions are mentioning the possibility of rationing electricity this winter. Pre-scheduled rolling blackouts are now a possibility for millions of Americans, just as the weather is turning colder in many of the areas affected.
As preppers, most of us already have a stash of supplies on hand in case of an unplanned power outage, and that's great! But rolling blackouts are a bit different. In theory, there is a scheduled end to the outage, which changes how we may want to prepare. In addition to all of the normal grid-down preps, there are a few things we can do to help minimize our struggle during these events.

Food
Since the average scheduled blackout lasts between 3-8 hours, you shouldn't need to stockpile any more food than you normally do. The main thing to focus on is keeping your existing food from spoiling while the lights are out.
Water
Depending on your location, you may lose access to your water supply during a rolling blackout. Even if your water stays on, you will probably be inconvenienced by the lack of hot water for at least some of the time. Make sure anyone who needs to wash up does so beforehand. Stay caught up on your dishes. Launder any clothing you will need, especially if you like to use the warm or hot cycles.
For those of you with well water, unless you have a backup system, chances are that you will not have any water at all during an electric outage. Make sure everyone uses the bathroom before the power goes out. After it starts, each toilet will only have one flush left before it runs out of water. Have a SHTF toilet on hand for any emergencies that may arise. Consider filling your bathtub, and make some buckets of warm, soapy water to keep around the house. Fill large pots and pans with water, along with any pitchers and jugs. If you have a Berkey, fill it up! Now may be the time to grab an AquaBrick or two as well! Try also to keep a good supply of bottled water on hand. The rule of thumb is to plan for one gallon per person for each full day without water. If your well is your sole water source, I recommend over-preparing for a scheduled blackout, just in case something goes terribly wrong.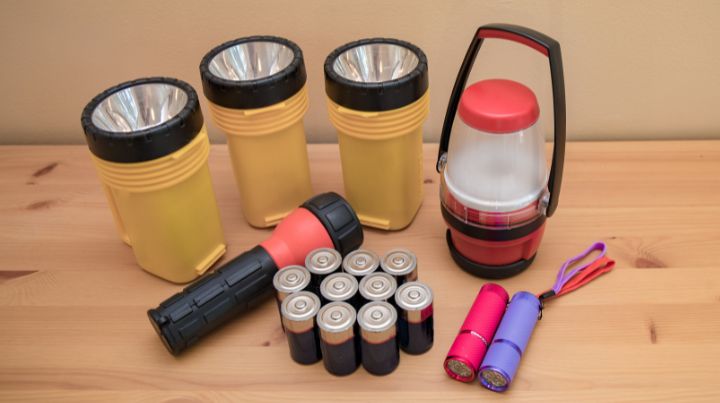 Light
If you're fortunate, your rolling blackout will be scheduled during the day so that a lack of light won't majorly inconvenience you. On the other hand, it may occur after sundown, or you may need to access areas of your home or property that aren't well-lit, no matter what time of day it is. In that case, I recommend prepping the following items:
Power
As long as you've created a plan to keep your food cold and aren't reliant on any electrically powered medical devices, you shouldn't have a huge problem with power with a bit of forethought. Keep in mind that you won't have any internet or cable during this time, so you'll need some grid-down ways to entertain yourself. It's likely that any security systems you have will not work, although units with batteries or solar backup may still record for you to view after the power and internet are restored. Use battery-powered smoke and carbon monoxide detectors, and ensure they are in proper working order. You may be using some unusual items that will increase the likelihood of fire or other issues.
Fully charge things like cell phones, laptops, and power banks. Amazon sells lightning cables that will charge your device quickly if you catch yourself low on power just before the blackout begins. Also, if you'll need to use your garage, and your doors normally require power to operate, you'll want to release them into manual mode so they will still open and close. Learn how to do that now, before you need to!
Extra Seasonal Considerations
Depending on the temperature during your scheduled rolling blackouts, you'll want to take a few extra steps to keep the heat or cold at bay. During the summer, pre-freeze water bottles and keep them in a cooler for a refreshing drink any time. Close the drapes on the sunny side of the house to keep the heat outdoors. Open windows that are opposite of each other to create cross-ventilation. If you have a basement, chances are that it will hover at around 65F throughout the hotter months and may be a comfortable place to pass the time.
In winter, wrap any pipes on an outside wall if there is a chance that they will freeze. Consider consolidating everyone into less rooms than usual. Pre-heat those rooms before the grid turns off, and keep the doors closed or hang thick blankets at the doorways. Dress in layers, and stock lots of blankets. You can find piles of heavy, well-made blankets at auctions, thrift stores, and estate sales for pennies on the dollar. If you have a working fireplace, make sure the chimney is clean, and bring your wood inside before you need it.
Bonus Tips
Have you experienced rolling blackouts before? What were the biggest prepping lessons you learned? Share your tips and tricks below!
Additional Resources: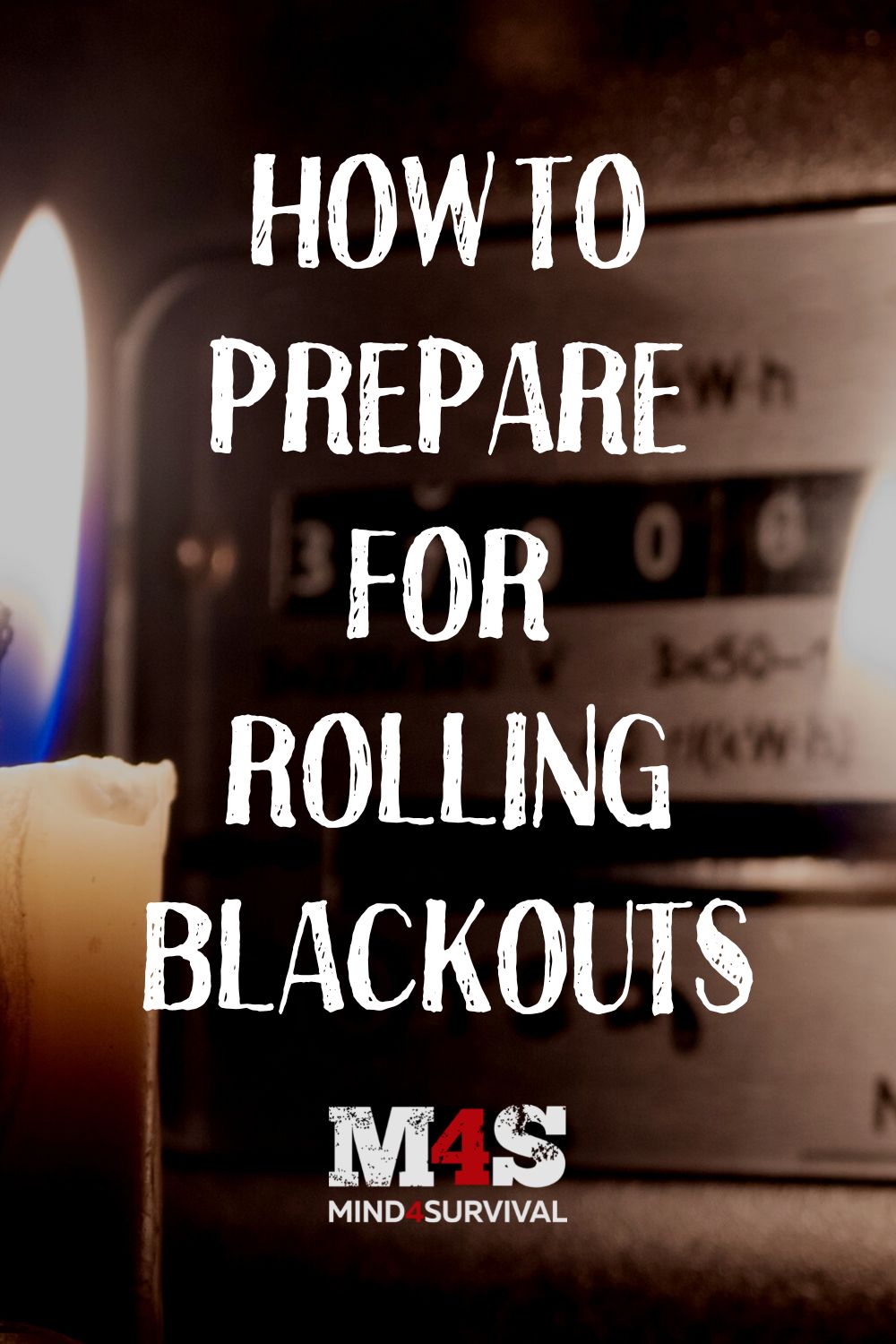 Stay informed by joining the Mind4Survival! 100% Secure! 0% Spam!
Mind4Survival is a free, reader-supported information resource. If you make a purchase through our link, we may, at no cost to you, receive an affiliate commission.