Things I Learned Traveling Abroad With My Family
Last Updated June 22, 2023
|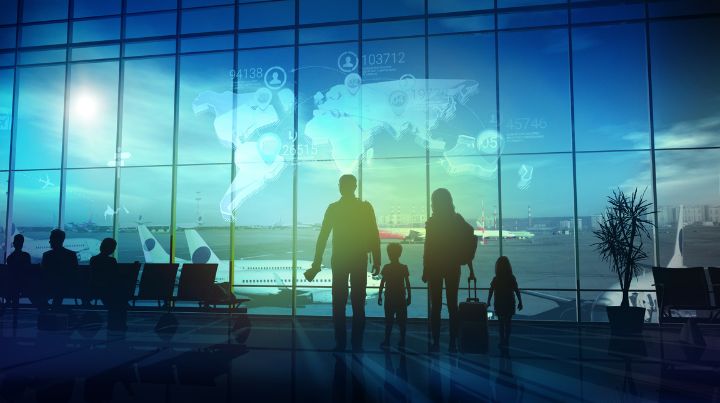 I have been lucky to be able to travel abroad, both for work and on vacation with my family. The trips I have taken with the family are very different from the work trips, though, because of the travel companions. During work trips, we are usually in the company of foreign government members, and the make-up of our team deters a lot of the usual tourist crime. We started traveling outside the United States with our sons when they were old enough to carry their own backpacks. We have since had several trips utilizing different means of travel. This includes all-inclusive resorts, cruises, self-guided via rental car, and country hopping via train.
Let's just say they were all adventures in their own way. I'll start by saying we have been lucky and haven't been robbed or had our stuff stolen on any of our trips. The worst that has happened so far is near misses with civil unrest, a few "not as advertised" vacation rentals, and overpaying for a couple of tours.
Here are some things we learned along the way that may help you in your travels or daily activities.

Speak the Language – Or Try To
Being able to speak the native language or one that is in common use in a country has helped us be aware and build rapport with the locals. The boys and I speak Spanish at different levels, and the wife is currently learning with an app to increase her understanding and ability to speak it.
In Costa Rica, we increased our area knowledge and found "locals only" shops for daily necessities and groceries, saving us money during a five-week vacation. We made friends with vendors and were able to get the "pura vida" prices. Locals were more apt to share recommendations, and the familiarity of seeing us on a regular basis often led to discounts or deals on things we bought regularly.
Even in countries where we didn't speak the native language, but attempted to pronounce the foods off the menus or use small travel phrases and pleasantries, it had similar effects. In Rome, we got directions from strangers by asking (in broken Italian) where the correct platform was for the train back to the airport. We were actually at the wrong station and would never reach the airport where we were trying to change trains. The other train station was a couple of blocks away. Grazie. Being able to understand the local language has also clued us in to when we were about to get taken for a ride (or not) by listening to the drivers talking to each other and commenting on the "stupid tourists." Other times it confirmed our suspicions about potential threats by adding to our observations about their behaviors.

Teach the Kids to Be Situationally Aware
We started off just restricting the boys from being on their electronic devices while we were moving. It was two-fold. They weren't distracted but also were able to see and experience the world around them. By default, they were able to cue into changes in the baseline around us. They eventually pointed out people that didn't seem like everyone else or were paying more attention to us. All of this occurred without giving them any training on situational awareness. They were just more aware.
Then as they got older, I told them about universal behaviors, establishing a baseline, and observing for changes. This translated to them practicing situational awareness at home too, and looking out for each other when I wasn't with them. They could recognize potential dangers and choose a safe path or plan to avoid them on their own. When we travel as a family, it gives us a better 360° awareness with additional sets of eyes, and they are now actively participating in our security.

Have a Plan When Traveling Abroad
Remember, it's only a plan if everyone involved knows it. We have always had some default "Immediate Action Plans" for if something bad broke out while we were at a restaurant or shopping when we were not traveling. But all that changes when you leave the comforts of your everyday lives. We research the places we plan to visit and look for safe places to rally at if we get separated or something bad happens. We prepare for some potential contingencies, usually by bringing a small pack of essentials with us.
Typically, we have at least one lightweight pack with a light source, IFAK (trauma kit), snacks, water/water bottle, and lightweight raincoats that double as a warming layer if the weather changes. Depending on where we are going or how long we plan to be out, we add various other things to it as well. We use these packs on almost every trip, even within the United States. Lastly, everyone knows the local emergency number and the address of our lodging. As the boys got older, we worked on land navigation and frequently asked where lodging or rally points were located from where we were at the time.
These were just some of the things we learned while traveling, but they have translated into us being safer and more prepared, even while traveling across America. Safe travels, and enjoy yourselves.
Additional Resources: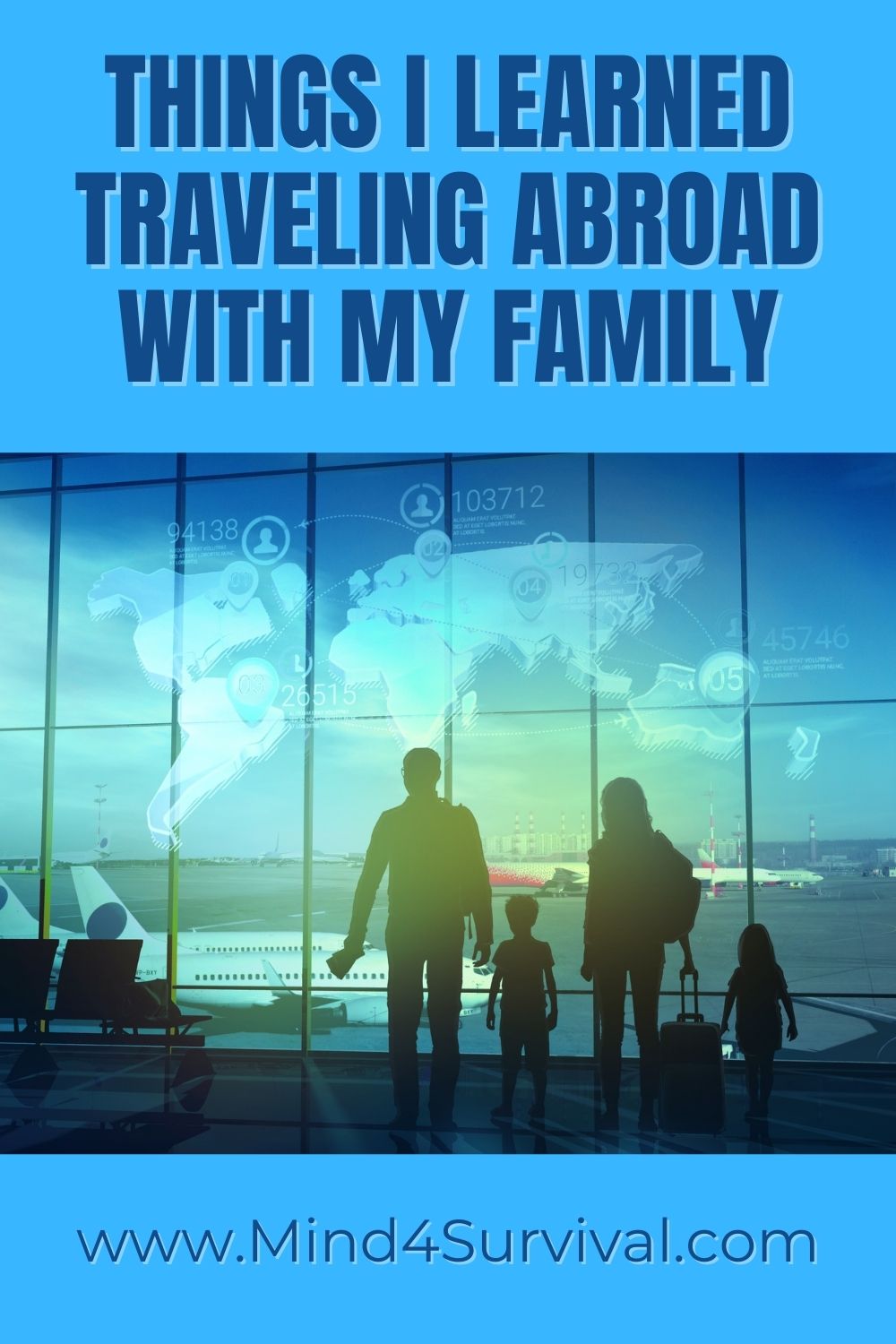 Stay informed by joining the Mind4Survival! 100% Secure! 0% Spam!
Mind4Survival is a free, reader-supported information resource. If you make a purchase through our link, we may, at no cost to you, receive an affiliate commission.