M4S 078: What Does Safety Third Mean?
Last Updated September 8, 2021
|
Podcast: Play in new window | Download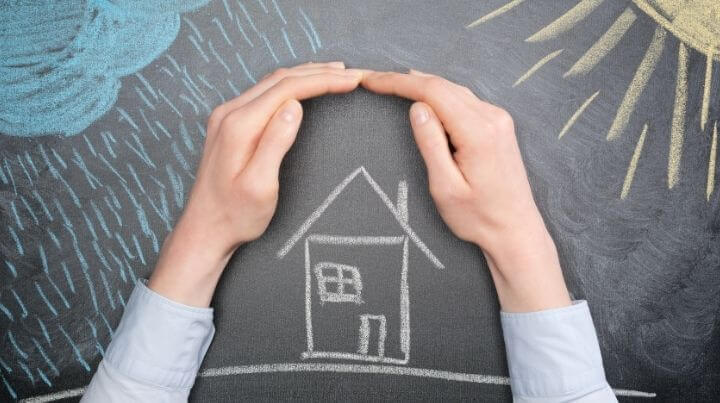 What would you say if I asked you, "What does safety third mean?" After all, shouldn't it be the number one thing for all of us?
The answer to those questions and the safety third meaning is yes, no, and it depends.
In this Episode on What Does Safety Third Mean
For years, we have all heard people say "Safety First." We see construction sites with banners that read "Safety First!" or "Safety is Our #1 Goal!" However, as surprising as it may sound, safety is not everyone's number one priority. When it comes to keeping ourselves safe, the reality is that our personal well-being is our individual responsibility.
Our personal well-being cannot be shifted to someone else as their priority. If we assume our safety is someone else's priority, then do they transfer the responsibility of their life to someone else? The fact is, we all have our own safety needs, and therefore, we all should be responsible for protecting ourselves.
What Does Safety Third Mean on a Crab Boat?
The person who makes an excellent argument for the safety third meaning is Mike Rowe. You may remember Mike Rowe as host of Dirty Jobs. To answer the question "What doe safety third mean," Mike Rowe points to an experience he had when working on a crab boat in the always dangerous Bering Sea.
While working on the crab boat, a storm came up, and the seas became rough. Icy rain made the deck and gear slick and difficult to handle. Plus, the addition of thirty-foot seas made the work conditions about as bad as they could be.
With the conditions worsening and danger increasing, Mike Rowe went to ask the boat captain if he was going to shut down work on the deck. When asked, the captain replied with, "No, safety third." Mike, confused by the captain's response, responded with, "Isn't safety first?"
The captain then explained, "No, safety third. Safety third because each person has individual needs that others may not be aware of. Therefore, the individual is the responsibility of the individual." Mike Rowe turned and went back to work on the tossing and turning deck. As he did, he had an epiphany about how he wrongly approached his personal safety for his entire life.
Be Your Personal Advocate!
When it comes to our personal protection, we MUST be our own greatest advocates. We should NOT expect others to put our safety as their first priority. That may be surprising to some people. However, think about it this way. If our well-being is someone else's top priority, who makes that person's well-being their top priority?
Mike Rowe's epiphany on the deck of a crab boat culminated in a life-changing experience. After that day on a crab boat deck, Mike felt as never before, entirely in tune with his environment. Another way to describe this is that Mike Rowe experienced a high level of connectivity between his mental state, environment, and situational awareness.
You Can't Have Eyes Everywhere.
The fact is every individual has unique needs. Therefore, is the smart course of action to expect someone else to keep us out of harm's way? No, it's not. We can all hope that others will keep an eye out for us and alert us if something bad is going to happen.

In the end, though, placing our security in the hands of another is no better than a roll of the dice. Ultimately, relying on others to be responsible for our well-being only results in problems when the dice come up with snake eyes.
The Bottom Line
So, with that, let's wrap up this with a what does safety third mean with the quote of the day.
The quote for what does safety third mean is by Kina Repp, who said:
"You are your last line of defense in safety. It boils down to you." ~Kina Repp
Now that you know what safety third means, what do you think about it? Tell us how you feel about safety third in the comments below.
Stay safe, secure, and prepared,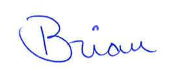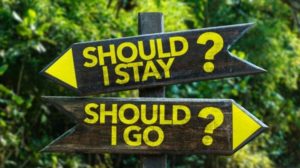 Bug out or bug in? That is the eternal prepper question. When it comes ...
Read More

→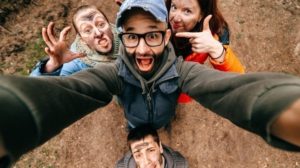 What often stops people from taking preparedness seriously is the question, "Are preppers crazy?" ...
Read More

→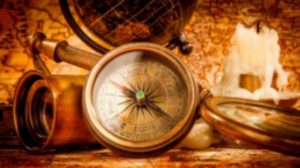 Getting ready for disasters or preparing for a time that is not abundant is ...
Read More

→
Expand Your Mind4Survival!
Some of the links on this website are affiliate links. This means that I may, at zero cost to you, earn a small commission if you click a link to any of the products we post on this site. Thank you for your support! tay safe! ~Brian