Summer Safety Tips for Adults to Avoid Accidents and Injury
Last Updated June 22, 2023
|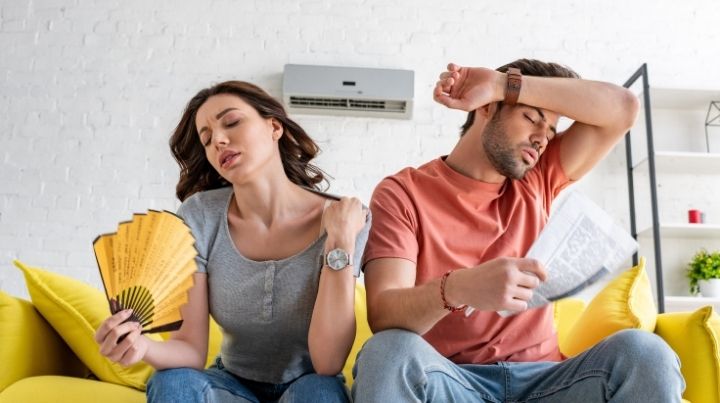 Every year, there are dozens of articles about slathering your children with sunscreen, keeping them hydrated, and supervising their summertime activities. But what about some summer safety tips for adults?
After all, grown-ups like to get outside in the summer and play weekend warrior, go swimming, and be active, too. Whether you're planning a short weekend getaway or an extended vacation, these summer safety tips are for you.
1) Drink Water
The #1 summer safety tip is to drink plenty of water.
How much water should you drink each day?
According to Authority Nutrition, adults' daily water intake should be:
"Eight 8-ounce glasses, which equals about 2 liters, or half a gallon."
You should increase your water intake based on the environment and activity level. If it's hot or you're active, increase the amount of water you drink. And no, beer and other alcoholic beverages do not count as water.
How do you know when you're hydrated? One easy way to tell is the color of your pee. When your pee is pale yellow to gold, you should be good to go. If you keep your pee pale yellow, you should stay on the right side of hydration.
Dehydration and heat illnesses aren't just minor inconveniences – they can be deadly.
2) Protect Your Skin from the Sun
We're not getting into the issue of tanning in this post. Instead, we're focusing on your safety and wellness. When it comes to summer safety and clothes, that means covering up.
The American Cancer Society states:
"When you are out in the sun, wear clothing and a wide-brimmed hat to protect as much skin as possible. Protect your eyes with sunglasses that block at least 99% of UV light."
Covering up also means using an SPF 30 or higher sunblock.
A sunburn can put you out of the game, so avoid it at all costs.
3) Check Your Bug-Out Supplies
Summer brings hurricanes, wildfires, tornados, and other events. Any of these potential disasters could force you to flee your home with little warning.
That means your bug-out bag should be ready to go. It's a good idea to change out the contents of your bag with the change of seasons. A summer safety tip for adults is to ditch the heavy snow gear and add insect repellant, sunscreen, calamine lotion, and appropriate protective clothing. Another great addition to your summer bug-out bag is these cooling towels. Simply saturate them with water and put them around your neck to help cool down fast.
At a minimum, you should carry the below items, regardless of the space. If you have additional space, increase the number of your supplies, or introduce other supplies.
Water
Food
First Aid Kit
Flashlight
4) Review Your Bug-Out Plan
Your bug-out plan should be a part of your overall family disaster plan. Do you have one? If not, stop wasting time and get one going.
If you have a plan, take a look at it to see if it needs to be updated. Have routes changed? Are any roads closed or bridges out? Did you reconsider your thoughts about where you'll go in case of emergency? Has anyone in the family changed workplaces?
Make any necessary updates, go over the changes, and practice them with your family.
5) Review Outdoor Safety Tips
Summer is the time for outdoor fun. But it also means there's some potential for outdoor accidents. Review these tips for safe hiking and also make sure your wilderness medical skills are up to snuff.
6) Update Your Medical Kit
Some injuries can happen at any time, but others are more likely to occur in the summer. Things like bee stings, bug bites, ticks, dehydration, exposure to poison ivy, and sunburns are more likely to happen in the summertime.
Make sure you add the following to your summer medical kit:
Allergy medication like Benadryl for mild allergies to stings, bites, and poison ivy
An epi-pen if you have a family member who is highly allergic to bees
Aloe vera gel to soothe sunburns
Calamine lotion to reduce the itch from mosquito and other bug bites.
A tick spoon – these are better than tweezers for making sure you get the entire head of the tick when it has embedded into someone.
Electrolyte powders – these can be added to a bottle of water if someone is showing signs of dehydration
The Bottom Line on Summer Safety Tips for Adults
Summer is a great time to get out and enjoy nature. You can even brush up on your survival skills and have a great time doing it. But take some simple precautions with these summer safety tips for adults and make some plans so that an accident or injury doesn't sideline you or someone you love.
Stay safe,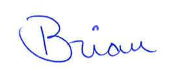 Stay informed by joining the Mind4Survival! 100% Secure! 0% Spam!
Mind4Survival is a free, reader-supported information resource. If you make a purchase through our link, we may, at no cost to you, receive an affiliate commission.