Why Do I Need a Safe Room?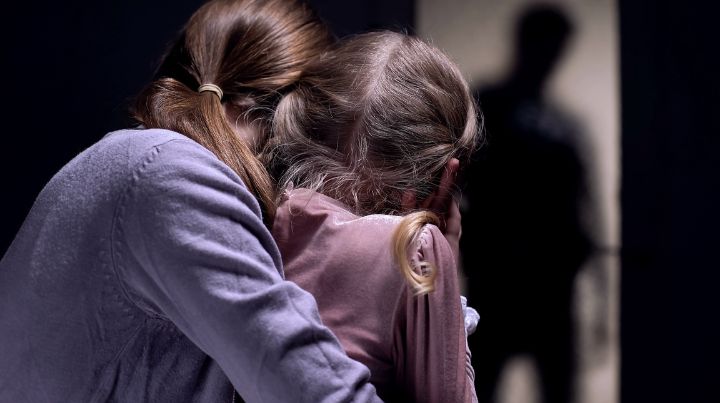 What comes to mind when you hear the phrases "safe room" or "panic room"? You may think of wealthy billionaires who are at risk for heists and ransom kidnappings. You may wonder, "Why do I need a safe room? I'm nobody special."
The truth is, safe rooms are not just the domain of the rich and famous. As crimes against average people increase, the answer to the question, "Why do I need a safe room?" becomes more apparent.
Why Do I Need a Safe Room? 5 Reasons
We wrote in this article about how to easily make a safe room in your existing home, but you may still be wondering why you actually need one.

You need a safe room for vulnerable family members.
If you live in a household with vulnerable family members, you may want a room where they can safely retreat. Knowing they're okay while you deal with the bad guys who broke into your house may be a very valid answer to the question, "Why do I need a safe room?"
When your children, spouse, or elderly loved ones are safely out of the way, your concentration can all be focused on the intruders. You know where everybody is, which walls don't have a loved one behind them, and you don't have to concentrate on keeping yourself between your child and those invading your home.
You also know that they are in there calling for backup and that they'll do everything possible to get help on the way. It means that you don't have to waste valuable time calling 911 yourself. You can go and engage the criminals if necessary.
As well, if you do not persevere against the criminal in your home, there is a sanctuary that will keep your loved ones safe for just a little bit longer – hopefully long enough for help to arrive. Here are five reasons you need a safe room.
You live in an area with frequent protests and riots.
If you reside in an area with frequent protests and riots, riding out an active night in your safe room might be a good choice. You've already fortified your home and gotten extra barriers between you and anyone who might breach your home. Don't worry about your possessions – they can be replaced by insurance. Your goal is to avoid an altercation in which you are outgunned and outnumbered.
As well, in situations like this, you can't rely on 911 to get there in time. Roads are blocked, and the rules of response are often different. There may be nobody coming to save you. If this is the case, having a place to retreat or hunker down may make it "too much trouble" for those wreaking havoc to try to get through your barriers.
You live in an isolated area.
If you live way out in the country, you may feel very safe and secure against the home invasions and criminal events that happen in the big city. This may really cause you to ask, "Why do I need a safe room?"
Well, the truth is, you might actually need a safe room even more in this case. If you live outside the city limits, it will take far longer for help to arrive if you need it. 911 response can take an hour or longer to reach rural locations, which means you're completely on your own until they can get there.
Some criminals rely on this longer response time. They strike rural homes because they know they'll have plenty of time to get in and out. If all that's on their mind is property crime, then you are probably perfectly safe if you hunker down in your safe room. And if something more personal is their target, then you've made it more difficult for them to reach you and your loved ones. As well, you've set yourself up in a defensible position.
You live alone.
If you live alone, then you are completely without backup if someone breaks into your home. Having a safe room means getting to a protected area and phoning the police. You may be able to wait out the entire break-in until help arrives.
If you can't reach the police, the added difficulty of getting to you in your safe room could cause a criminal to think twice. They may not want to make a racket that will alert the neighbors that something is going on next door by attempting to physically breach your safe room. It's an added layer of home security and another set of barriers between you and the bad guy.

You have a stalker.
Stalking is a far more serious situation than most people realize. One in six women in America and one in seventeen men have experienced this frightening situation. In most situations, stalking is committed by someone the victim knows. Examples are a former intimate partner, a co-worker, or a casual acquaintance.
While stalking is illegal, in many cases, it's not taken seriously by law enforcement officers. If the victim seeks a restraining order, this often backfires and escalates the behavior. Stalking.Org explains the high risk of violence from stalkers:
There is also a signifcant connection between stalking and intimate partner homicide. Several studies, including the one from which the statistics below are reported, have found that stalking is an indicator or precursor behavior to intimate partner homicide.

76% of intimate partner femicide victims have been stalked by their intimate partner.
67% had been physically abused by their intimate partner.
89% of femicide victims who had been physically assaulted had also been stalked in the 12 months before their murder.
79% of abused femicide victims reported being stalked during the same period that they were abused.
54% of femicide victims reported stalking to police before they were killed by their stalkers.

Any stalking case can escalate into violence. The risk of violence is heightened when the stalker:
Issues direct threats of violence;
Expresses jealousy of the victim's relationships with others during the relationship;
Uses illegal drugs
It Can Be Hard to Get Help
Unfortunately, it can often be difficult to get help, even though stalking is illegal in all 50 states. Therefore, those who are victims of a stalker need to have a solid defense plan. Not only do they need to be able to defend themselves physically. They also need to be able to get away if the stalker manages to get inside their home. This is a potentially violent and even life-threatening situation and should be treated as one. A safe room is essential for those who are dealing with stalkers. Getting away from the stalker is of the utmost importance if they get inside your house.
If you fall into this category, here's a risk assessment test you can take to see how likely it is that the situation will become violent.
Are You Still Wondering "Why Do I Need a Safe Room?"
Are you convinced that a safe room is an important security measure for most people? Do you have other reasons you would add to this list? Share your thoughts in the comments.
Additional Resources: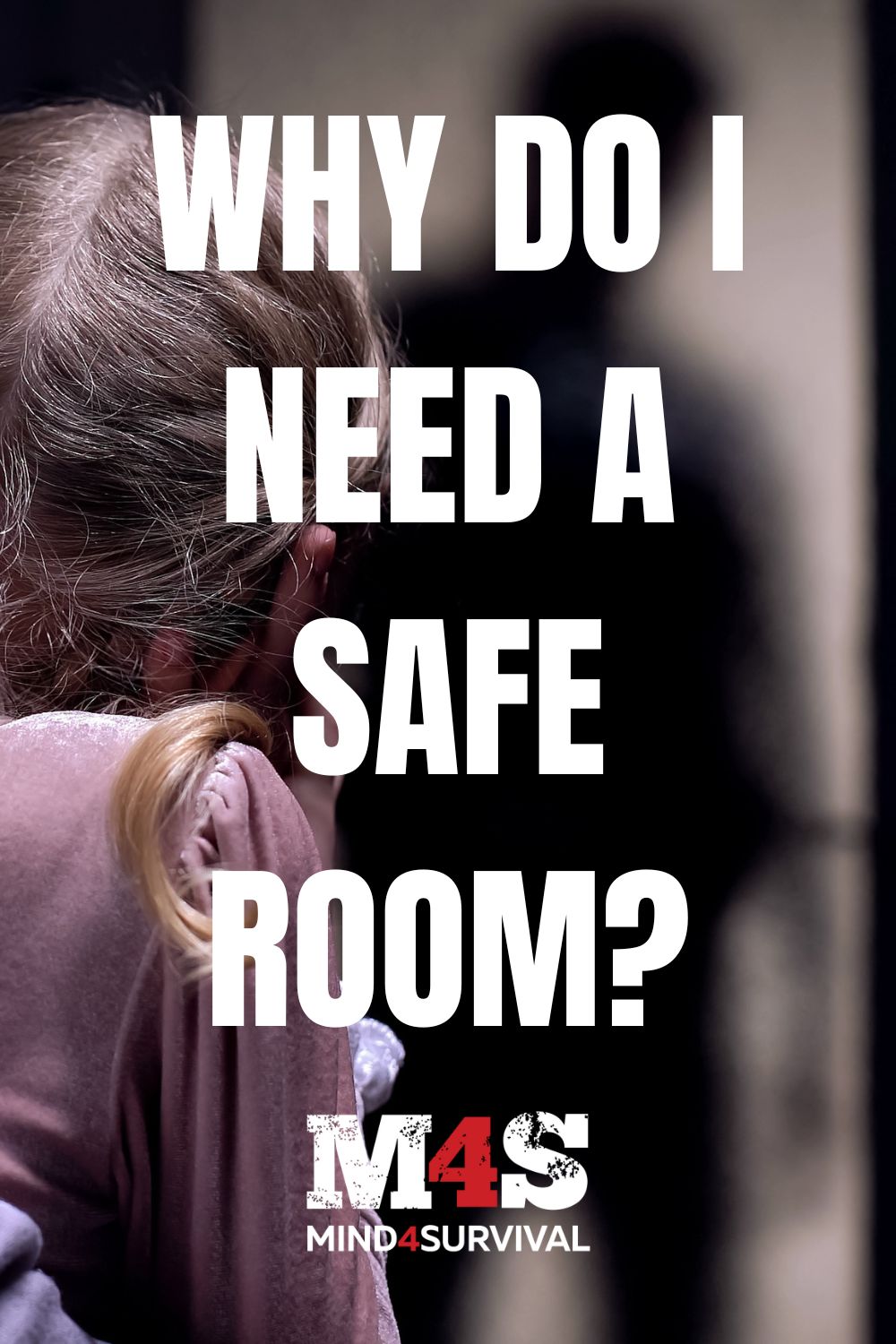 Stay informed by joining the Mind4Survival! 100% Secure! 0% Spam!
Mind4Survival is a free, reader-supported information resource. If you make a purchase through our link, we may, at no cost to you, receive an affiliate commission.