24: Winter Preparedness – Are You Ready for the Season?
Last Updated June 22, 2023
|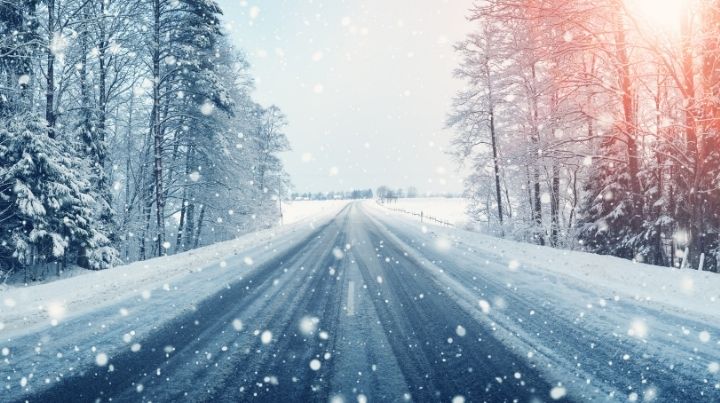 Podcast: Play in new window | Download
Nearly everyone experiences winter to some level. Even those who live in warm climates typically have a few months where it's cooler than normal. So, no matter where you live, winter preparedness based on your location's conditions is essential.
Winter storms are very all-encompassing. The storms are all-encompassing because they produce a variety of hazards such as snow, sleet, hail, and frigid temperatures. These can cause difficult driving conditions, power outages, and outdoor survival challenges.
What is a Good Source of Weather-Related Information?
Weather.gov, produced by the National Weather Service, is focused on forecasting, alerting, and warning. Weather.com is a part of The Weather Channel, an entertainment company.
Local forecasts can often be even more useful than national-level forecasts. Local television and emergency management services often have subscription text message alert systems available.
Always use a variety of means to obtain your weather updates. If you use Google, you can also subscribe to alerts that will come to your phone about weather specific to your location. There are a variety of smartphone apps available. Make sure to test the various apps and see what works best for you.
And, of course, your NOAA weather radio covers most of the country during disasters and emergency events.
Winter Preparedness Includes Getting Ready for Winter Storms
Winter has its own set of potential hazards that can affect you whether you're at home, at work, or in your vehicle traveling.
Heavy snow
Sleet
Freezing rain
Low temperatures
High winds
The best way to prepare for a winter storm is to "know before you go." In other words, keep track of the weather and plan accordingly.
What to Keep in Your Winter Preparedness Vehicle Kit
If you live in a winter storm area, consider keeping a snow kit in your vehicle. The snow kit should include:
Extra socks
Blankets or, better yet, winter sleeping bags for each person who might be riding with you
Method to melt snow (ex. Jet Boil stove)
Artificial heat source (ex. ThermaCare Heat Wraps)
Battery-powered portable NOAA radio
Cathleen wrote in the comments below that she also carries:
Besides the things you listed, which are great, I always carry candles, matches, peanut butter, and water. Cat litter and chains are excellent for getting unstuck.
If you often travel with children, keep some activities on hand for them if you get stranded.
Speaking of getting stranded, it's always a good idea to always let someone know where you're headed and the route you plan to take. That way, if you don't show up when you're expected, they know where to start looking for you.
How Do Winter Weather Advisories Work?
The National Weather Service issues weather advisories through a tiered structure.
The tiered structure starts with the National Weather Centers.
National Hurricane Center in Miami, Florida, deals with hurricanes.
Storm Prediction Center focuses on severe and fire-related weather.
Aviation Weather Center is primarily concerned with flying and aviation forecasting.
There are 122 local National Weather Services offices scattered around the United States and its territories.
The local offices issue four levels of weather updates for potentially hazardous weather.
Outlook – Issued up to seven days in advance of possible hazardous weather in your area.
Watch – Issued within 48-hours of weather impacting event and indicates conditions are favorable for the development of severe hazards.
Advisory – A less form of a warning. Weather hazards are not an immediate threat to life or property. Advisories are more of a nuisance condition that has the potential to become life-threatening without proper precautions.
Warning – The forecasted weather hazards are either imminent or occurring in your area. Warnings are issued when the event is posing a significant threat to life and property.
It is essential for your winter preparedness to pay attention to your local weather forecasts and updates. If you do, you will be ready to face whatever is headed your way.
Winter Preparedness for Power Outages
Winter storms can affect your power. Ice and high winds can damage or take down power lines, which could leave an unprepared family sitting there in a cold, dark house.
Prepare for this as you would any other type of power outage, except make certain that you have secondary heat options that don't require electricity. Be sure that whatever option you choose is safe for indoor use.
Some secondary heat options are:
Fireplace
Woodstove
Kerosene heater
Mr. Buddy propane heater (this is the only one that is rated as safe to be used indoors in the US)
It's great to have those heating options. Next, with your heating options set, make sure you have enough heating fuel on hand. Stocking up two weeks' worth of heating fuel is a good start. Here's an article about preparing for a winter storm or blizzard with more detailed information.
The Bottom Line on Winter Preparedness
Always know and understand the weather hazards that can impact your area. Then, adjust your winter preparedness kit to suit your personal situation.
Make sure your sources of weather information are accurate and choose the ones that work best for you. Choosing accurate sources of information will help you maintain your winter weather situational awareness, which is crucial for preparedness.
What winter weather hazards are common in your area? Do you have any tips for newbie preppers who are just starting to prepare for the possibility of winter storms? Do you have any questions? Share your thoughts in the comments below.
Stay safe,