155: Wound Care with Lisa Goodwin
Last Updated August 21, 2023
|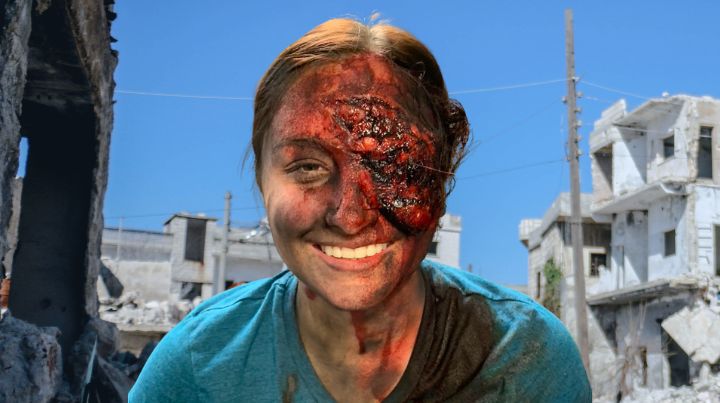 Podcast: Play in new window | Download
In this episode, Lisa Goodwin (a Registered Nurse with a Bachelor of Science in nursing and certifications in advanced wound care) and I discuss wound care. That's because wound care, in my opinion, is one of the most overlooked aspects of preparedness medicine. Think about the major natural disasters that you've seen. What do they have in common?
The one thing that all disasters have in common is destruction. In other words, all disasters result in rubble, debris, and situations where wounds such as lacerations and abrasions become increasingly possible. It's those cuts, pokes, and scrapes that can lead to difficult-to-heal infections when we are stressed, not eating well, and going without sleep.
That matters because if you're mired down during a disaster or perhaps just older and have a difficult time healing your own or a loved one's wounds, the ability to care for wounds correctly and in a timely manner is hugely important. The ability to care for wounds, even the most minor scrapes, can mean the difference between success and failure—possibly life and death.

Wound Infection Prevention
Prevention is the best cure for wounds. The wound never experienced is the wound never infected. However, as wounds happen, rapid cleaning and treatment are the next best line of defense.
Diet
Contrary to what many think, wound care and infection prevention begins with diet. Not dieting, but rather eating the proper food to help your body heal. That means eating good calories—not empty calories. Good calories for wound care are from protein, which most people don't get enough of when times are good—much less when times are hard.
So, if you want to be prepared, eat healthy before a disaster, and PREPARE to eat healthy once the disaster happens!
Sleep
As noted in the Survival Pyramid, sleep is just as important as meeting your water needs. While going without sleep for more than a couple of days will lead to hallucinations and forced micro-sleeps, it will also lead to a decreased ability to fight infection. In other words, going without sleep will not only cause you to be more likely to suffer injuries, but it will also decrease your ability to fight the infections and heal up from those injuries. The bottom line is your body needs rest to maintain your health, well-being, and life!
Why is Skilled Wound Care Important for Preppers
According to Lisa, wound care is essential for preparedness-minded people because people who "have a basic understanding of a wound, why it happens, and what you can do to help it, you're going to have the ability to shorten the duration of the wound."
In the end, the ability to provide yourself and your loved ones with effective wound care is a crucial component of preparedness medicine. Without it, infection and struggle are just around the corner.
What are your experiences with wounds that became infected? Tell us in the comments below.
Additional Resources:
Stay safe,