Best Cheap Freeze Dryer! Ultimate Guide (2023)
Last Updated September 20, 2023
|
Hey there, fellow self-reliant folks! If you're all about preparedness and want to take your food preservation game to the next level, you've probably considered getting yourself a freeze dryer. But let's be honest – freeze dryers aren't exactly known for being wallet-friendly. Fear not, because, in this guide, we're diving deep into the world of budget-friendly freeze dryers, with our star player being the Harvest Right Small Freeze Dryer. Prepare to embark on a journey to find the best cheap freeze dryer for your self-reliant needs!
Disclaimer: This article contains affiliate links that we may receive a small commission for at no cost to you if you choose to purchase a product through a link on this page.
What is the Most Affordable Freeze Dryer
Let me start by stating that I love my Harvest Right Large Freeze Dryer. It's a champ! However, in hindsight, I wish I had considered the Harvest Right Small Freeze Dryer. And, as I write that, the "more is better" side of my brain is freaking out. After all, bigger means better, right? Not always, but read on to learn my thoughts on why the small freeze dryer may be the way to go.
What Makes the Harvest Right Small Freeze Dryer Stand Out?
In my opinion, when it comes to budget-conscious freeze drying, the Harvest Right Small Freeze Dryer is the superstar of the show. It's compact, efficient, and designed with self-reliant individuals in mind. Now, let's dig into why this little freeze-dryer is possibly the best option for people looking to take their self-reliance to the next level.
Cost
We have to face one hard fact when shopping for home freeze dryers. That fact is, unlike many other purchases, freeze dryers aren't cheap. However, unlike many other purchases, a freeze dryer can provide a lifetime of cost savings that ultimately pay for itself.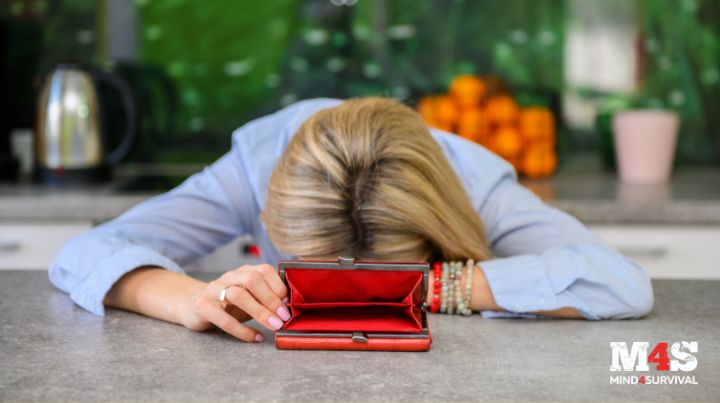 The cost of the small Harvest Right Freeze Dryer is currently $2295. That is $2700 cheaper than the extra large freeze dryer, which runs $4995. That's a hefty price saving, especially knowing that the small can freeze dry 1800 pounds of fresh food annually. (Source)
For comparison, one year's worth of freeze-dried food from My Patriot Supply will set you back $2688. In other words, the small freeze-dryer will pay for itself with a significant amount of homemade, quality-controlled, freeze-dried food within the first year!
The bottom line regarding freeze-dried food is that hoe freeze dryers are an investment! An investment that pays you back and makes you more resilient in the process.
Size
One of the reasons I like the small freeze dryer is the size. At the same time, my large freeze dryer takes up space equivalent to a clothes dryer—the small one doesn't. The small freeze dryer's exterior dimensions are 17.4″ W x 21.5″ D x 26.8″ H, which makes it perfect for a countertop, cart, or table. (Source)
I love that the small freeze dryer can be placed on a kitchen counter. Having it in the kitchen makes it convenient and always ready to start the freeze-drying process.
With that in mind, it's good to know that the freeze-drying process does heat the area near the freeze-dryer. So, give that some thought as well. And, if you don't like where the freeze dryer is located, no problem. Unlike the bigger, high-capacity units, they're pretty easy to relocate.
Ease of Installation & Use
While the reduced footprint of the small freeze makes finding a spot to set it up easy to figure out, the power requirements provide another distinct installation advantage. That's because the Harvest Right Small Freeze Dryer requires a standard 110-volt outlet.
By comparison, the large and x-large units require a 20 amp circuit. Therefore, not only can you place the small anywhere you want, but it also plugs into any standard wall outlet. In short, this small, affordable freeze dryer is plug and play version of long-term storage food.
Budget-Friendly Freeze Dryer Tips
Stretching Your Dollars with Harvest Right
Now that I've filled you in on why the most affordable freeze dryer is the small Harvest Right, let's talk about how you can score one without breaking the bank.
1. Consider Buying a Used
Finding used freeze dryers isn't easy. That's because most people who get them consider them a long-term investment. As such, they hold on to them for years. However, a used freeze dryer or two sometimes makes its way onto the market.
The best way to keep tabs on used options that may be available is by joining freeze-drying Facebook Groups, following them on Instagram and TikTok, or checking online self-reliance and preparedness forums.
2. Group Purchase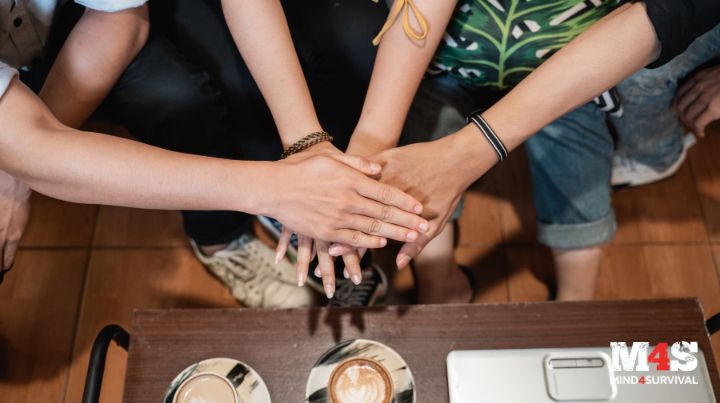 Another option that can work well is teaming up with like-minded friends or family members to purchase a freeze dryer together. Not only does it spread the cost, but it can also increase the amount and variety of the preserved food you store away. Additionally, a group purchase can also lead to purchasing bulk quantities of food to freeze dry.
Homemade Pizza in Baghdad
On that point, I was first introduced to home freeze dryers while overseeing the guard force at the Embassy in Baghdad. The food options we had there were extremely limited and full of preservatives. To counter that, my buddy Lance went in with family members on the purchase of a freeze dryer for home use.
Shortly after getting the freeze dryer, Lance's wife began shipping over boxes of dehydrated food. We get the food, rehydrate it, and make some incredible meals. My favorite was the pizza Lance would whip up!
3. Watch for Sales and Promotions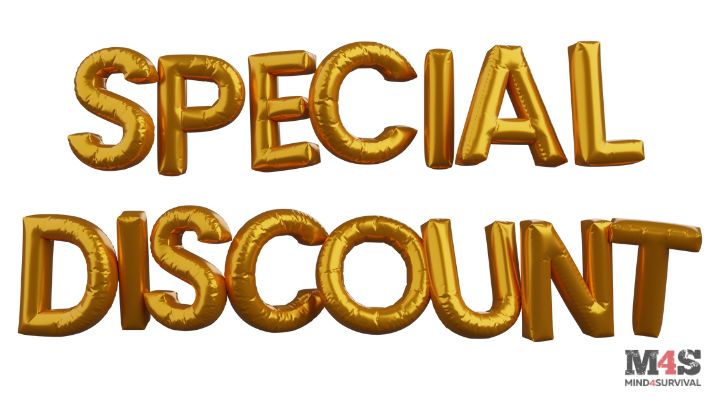 The next way to save money is to watch Harvest Right's website for seasonal sales and promotions. Sometimes, patience pays off in the form of significant discounts. The big sales happen around Black Friday and right before Christmas. If you'd like to receive notices about those sales, sign up for the Mind4Survival newsletter, and we'll keep you informed!
Why Freeze Dryers are Worth the Investment
As I mentioned before, freeze dryers are an investment. They're an investment because of all the benefits they bring to you and your self-reliance.
1. Food Preservation Magic
Freeze-drying is like magic for food. It preserves the flavors, nutritional value, and textures of your favorite meals, making them last for years without the need for refrigeration or canning. Once you're rocking and rolling with your freeze dryer, you'll have a mountain of meat, vegetables, fruits, and snacks ready to go. This is a game-changer for anyone looking to boost their prepping game and self-reliance.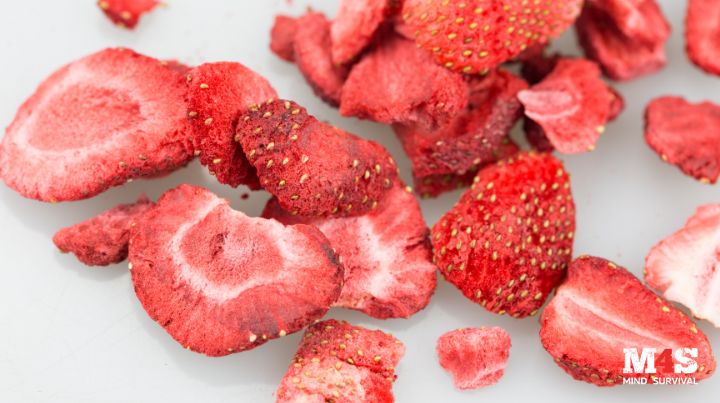 2. Reducing Food Waste
Have you ever tossed out spoiled produce or leftovers? How about those cans of food that are nearing their expiration date sitting on the shelf at the back of your food storage? Freeze drying lets you say goodbye to food waste by extending the shelf life of your food. Every dollar you save on groceries goes back into your pocket.
3. Emergency Preparedness
In times of crisis or natural disasters, having a stash of freeze-dried meals can be a lifesaver. Your family's safety and well-being are priceless. Not only does a freeze dryer set you up to survive, it lets you control the quality and content of your emergency food supply.
Does a family member have a food allergy? No problem, freeze dry meals that account for any dietary restrictions. Low sodium? Gluten-free? Carb friendly? It's not a problem, because you decide what goes into your food!
Other Freeze Dryer Options
As I've shown you, the Small Harvest Right Freeze Dryer is the most affordable freeze dryer. However, if that's not what appeals to you, I know you can't go wrong with the other models. After all, I own the large model.
With that, here are the other Harvest Right models for you to consider:
Harvest Right Medium Freeze Dryer
---
Harvest Right Large Freeze Dryer
---
Harvest Right X-Large Freeze Dryer
X-Large Freeze Dryer
Harvest Right X-Large Freeze Dryer
Capacity: 10,000 lbs of Fresh Food Per Year
Dimensions: 24.3″ W x 37.4″ D x 35.6″ H
Power Source: 110 volt (NEMA 5-20) outlet. A dedicated 20 amp circuit is required.
Perfect for extended families, mutual assistance groups, and home businesses.
---
Harvest Right Small Freeze Dryer
The Bottom Line on the Best Low-Cost Freeze Dryer
There you have it, folks – the inside scoop on finding the best cheap freeze dryer for your self-reliant journey. Remember, while the Harvest Right Small Freeze Dryer is our top pick for budget-conscious individuals, there are plenty of ways to make freeze-drying an accessible investment.
Investing in a freeze dryer is not just about saving money; it's about gaining the skills and resources to become more self-reliant and prepared for whatever life throws your way. So, invest in your self-reliance journey – your future self will thank you!
What are your thoughts on freeze dryers and freeze drying? Please share them in the comments below!
Additional Resources:
Stay safe,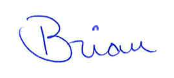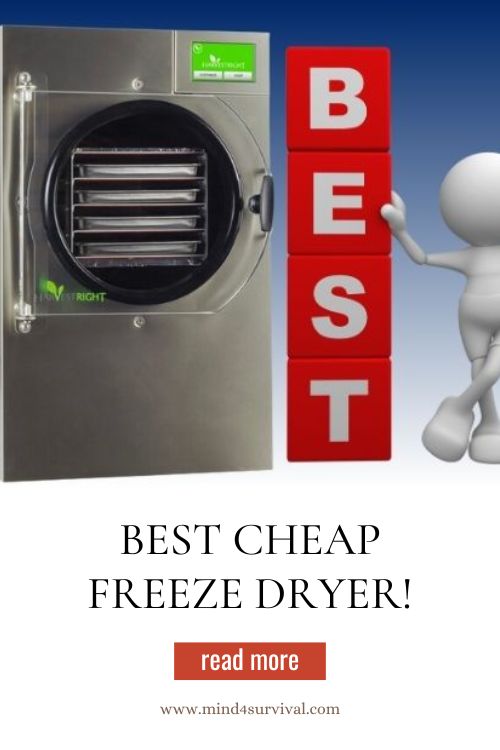 Stay informed by joining the Mind4Survival! 100% Secure! 0% Spam!
Mind4Survival is a free, reader-supported information resource. If you make a purchase through our link, we may, at no cost to you, receive an affiliate commission.