Last Updated August 9, 2022
|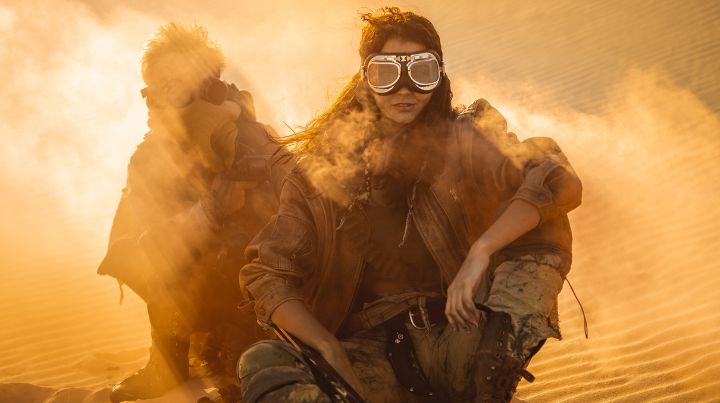 Training preparedness at home is an effective and accessible way to develop resiliency, self-reliance, and many other skills that can be useful in case of disasters, emergencies, and events that may knock the grid down. Mind4Survival gets it covered with some ideas to increase your homestead preparation level.
I've always been a big proponent of using our settings – our home, workplace, neighborhood, and city streets – to perform drills, hone skills, and practice preparedness frequently. Training at home is an easy and convenient way to integrate preparedness into our daily routine.
As an avid outdoors practitioner myself, I'll be the first to admit this may not sound as exciting or enticing as the proposition of a run-to-the-woods bug-out exercise. Nevertheless, for 99% of people, sheltering in place is the most sensible strategy in case of an emergency or SHTF. And probably the only option for many, especially those living in medium and large cities.
You can easily re-create grid-down scenarios at home to simulate realistic conditions where we can test and develop skills and strategies, rotate our stocked resources, evaluate our preparations, and detect holes in our strategy. It can even be turned into a fun exercise to involve all the family, with limited risks when compared to outdoor survival training. These are no small advantages regardless of your prepping philosophy.
Realistic and Attainable Preparation for Everyone
Anyone can turn the power, internet, heating (or cooling), and water off for a weekend or even an entire week. It's not difficult to establish a routine without those comforts and conveniences every once in a while. Now, you may think this is easy. Granted, it's no rocket science, and most people adapt and evolve quickly. However, there's a catch.
Most people tend to overestimate their capacity to perform (especially under pressure) and also of their stockpiles to last, particularly when it comes to energy and water. Food and other supplies, like personal hygiene items, can be stretched more easily. Yet, people who've never rationed stuff before usually have a more challenging time when forced by circumstances than those who have, from necessity or training.
And when it comes to execution, skills, and other abilities, I live by the saying of the ancient Greek poet Archilochus: "We don't rise to the level of our expectations, but fall to the level of our training." That's pretty powerful and says it all.
Power, Light, and Communications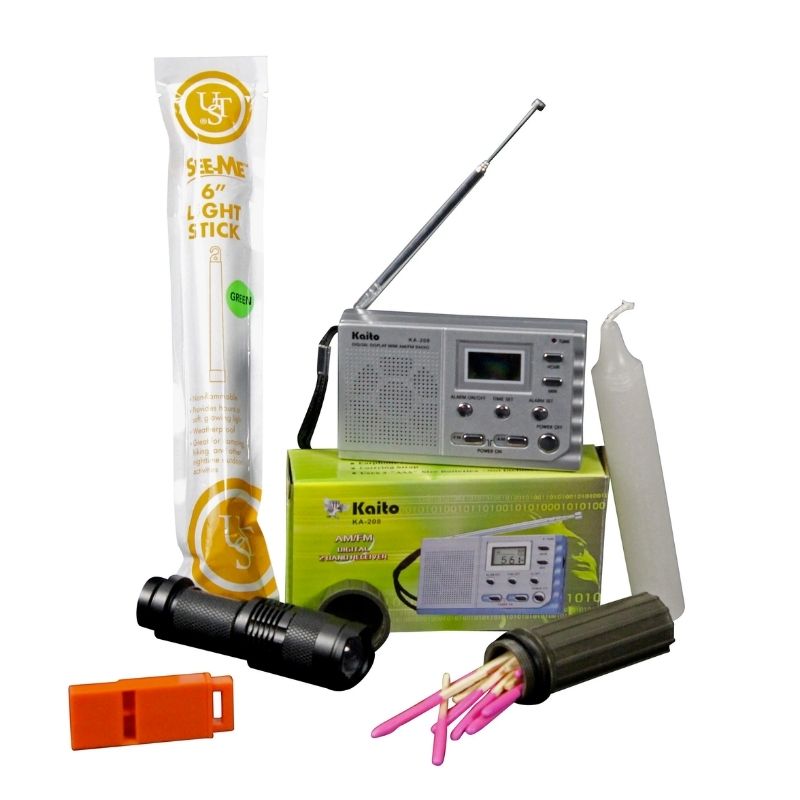 To learn about the effects of energy in your everyday life and develop alternative strategies, turn the power off – no lights, no TV, no recharging, no internet, no appliances. Use headlamps to do stuff in the dark and camping gear to cook. If you have a backup energy system installed, put it to the test to learn how long and to what capacity it will hold under intense use. As for communication, see how far you go without the internet and smartphones. Once we cut ourselves from these, we start to open to and visualize alternatives.
HVAC
That's the acronym for heating, ventilation, and air conditioning, or the use of various technologies to control the temperature, humidity, and purity of the air in enclosed spaces to provide thermal comfort and acceptable indoor air quality. Depending on where you live, it can be hard without HVAC. Yet, too many do away fine everywhere, and the way things are going, we may be forced to at some point. The idea behind these exercises is not only to learn about our limitations. The idea is also to develop alternatives if things hit the fan (and some grit, too). Have clothes, tents, sleeping bags for cold weather, and insulation, ventilation, and humidifiers for hot weather ready. Test everything and see how you can perform with these. The time to do it is now.
Personal Hygiene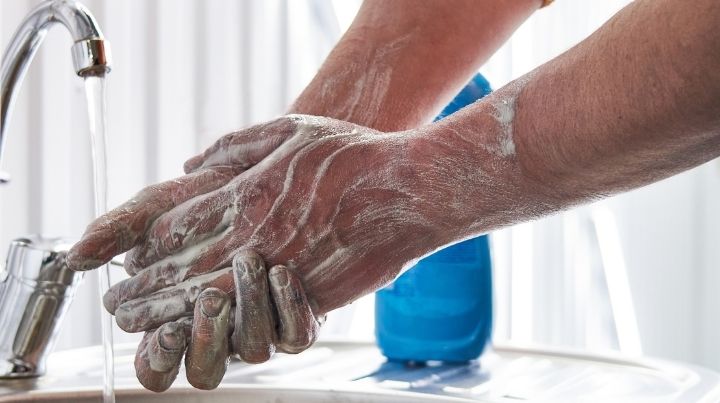 Stay a few days without showering, using alternative cleaning and personal hygiene strategies like humid towels, cleaning tissues, sanitizers, and dry shampoo. Try that in different seasons. Please pay attention to how it affects your spirit and body (hair, skin, clothes) and how others around you perceive and react to these changes: test alternative brands and personal hygiene products. Finally, get used to taking cold showers. Those are good and might be the only option one day.
Everyday Products
Even if you stockpile your favorite products, no reserve will last forever. During crises, we may be unable to find or afford this or that item for whatever reason (supply crunches, companies going out of business, etc.). Producers may change formulas and ingredients, and so on. In most cases, alternatives will be fine, and adaptation is not an issue. Knowing beforehand is better than being surprised, though—test different brands of everyday products – cosmetics, personal hygiene, fabrics, foods, ammo. Find alternatives, have options.
Sleeping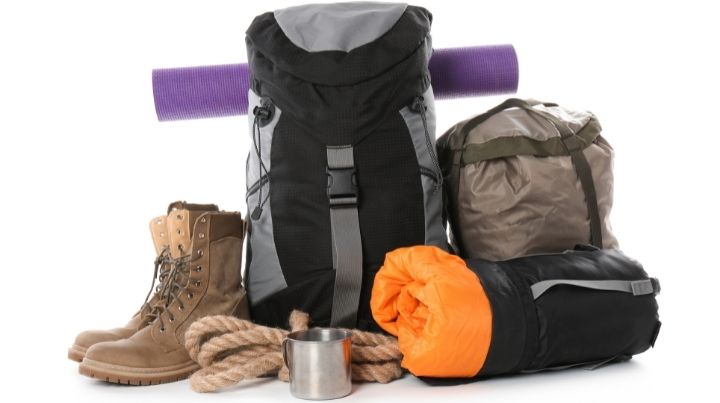 Sleep quantity and quality impact mood, performance, and overall health – even short-term. Find out how long you can stay awake, how sleep deprivation impacts your spirit, mind, and body, or at what point this becomes critical to performance. Also, try sleeping on the floor and using camping equipment (mat, sleeping bag/inflatable pillow, or a hammock). Try to become comfortable with discomfort.
Diet
City dwellers have it easy when it comes to food: there's plenty of everything, everywhere. Even with inflation running hot, food and drinks are still available and within reach. This might change in a snap, and even if shit doesn't hit the fan, we may be forced to change our consumption and eating habits. Do experiments with your diet, try different foods and brands, meal times, snacking, and so on. Skip meals (research about intermittent fasting and calorie deficit – If in doubt, check with your doctor.). Force yourself to some food that you're not used to or not to your taste.
Appliances
Use alternative gear to perform daily activities, like camping and backpacking stoves and cookware, portable water filters, lanterns, and headlamps. Try to go a day or two without consuming stuff from the fridge. Keep notes on energy/fuel consumption of items, and times to perform tasks using alternative gear.
Conclusion
In the late 1970's-early 1980's period, people everywhere struggled with constant shortages, strikes, and rolling blackouts, among other disruptions, due to the Oil Shock and stagflationary recession. That level of volatility would turn every day challenging and more unpredictable.
Today, we're much more dependent on electricity, the internet, and a whole host of appliances for everything. Even our home can be quite a different place without energy, water, or heating. Thankfully, many technologies are available to make life much easier in a grid-down scenario nowadays. The flip side is that, in reality, none of that will be of much help without the knowledge on how to use it.
Plenty of signposts indicate we're entering difficult and challenging times again. Don't rule out the possibility of services, utilities, and other comforts and conveniences coming to a fault anytime, even if only for short periods. Training at home is a proven way to prepare for that.
Additional Resources: