33: New to Prepping? Focus on These 4 Basics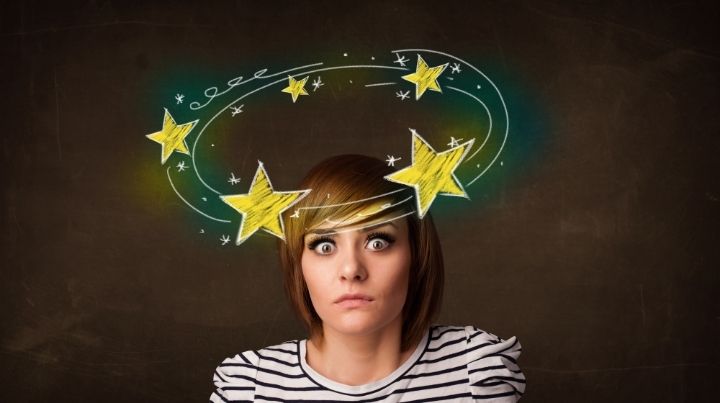 Podcast: Play in new window | Download
Are you new to prepping? It can be overwhelming at first, but you will quickly become better prepared if you cover four basic areas. It all starts with a mindset about covering all your bases so that you're ready in case of a crisis.
What to Focus on When You're New to Prepping
The best way to ensure that you cover all of your safety, security, and preparedness needs is through the four basics or pillars of preparedness. By incorporating the four basics of preparedness into your planning process, you will be more like to achieve 360-degree security coverage. In turn, you will be more resilient and better able to deal with life's many challenges.
We'll talk about those basics below.
Health, Fitness, Medical, Sanitation
Health, fitness, medical, and sanitation are important aspects of any preparedness-minded person. If we are not as healthy and fit as possible, we will not function as effectively as possible. Therefore, we all must do what we can to be in the best shape possible for each of us.
Those who are new to prepping should sit down and evaluate the health and fitness of each family member.
Is anyone on prescription medications?
Does anyone have special dietary needs? (diabetic? babies?)
Is there any specialized medical equipment needed? (Nebulizers, CPaps, fridge for insulin?)
Do any of your loved ones have mobility issues?
Are there any chronic illnesses in the family?
How fit are your family members? If you had to walk a long distance, could everyone do it?
Figure out any problems that need to be addressed. Can you stock up on prescription medication? How will you power essential medical equipment in a long-term power outage? What are some alternatives for transporting those with mobility problems?
Almost every family has some special needs. Thinking these things through ahead of time will allow you to build a plan that takes these needs into account.
Sanitation is one of the most overlooked aspects of those who are new to prepping.
If we don't take proper sanitation into account, even the healthiest family won't stay healthy for long. Think about how you will stay clean, where you'll use the bathroom if the toilet doesn't work, and how you will keep sanitation-borne illnesses at bay.
Water, Food, Nutrition
Maintaining proper nutrition, eating well, and drinking plenty of water is an essential aspect of our lives. Water, food, and nutrition directly impact our health and performance.
Therefore, we all must work to ensure we maintain our diet and water consumption in good times and bad times. After all, if we don't fuel the machine, the machine won't run. In this case, we are the machine.
If you're new to prepping, start by doing an inventory of what you already have. You may be surprised to find that you have way more food than you thought you did. Then, each time you go to the store, try to add more shelf-stable items to your stockpile. Here's an article about creating a 3-layer food storage plan.
Make sure to create a water plan when you're new to prepping.
As for water, you need to think about three things:
The longer the emergency lasts, the more important the last two things become.
Personal Security, Physical Security, Operational Security
Personal security, physical security, and operational security are all critical elements of any preparedness effort. Without protecting ourselves, our family, friends, property, and information, we open ourselves to risk. When we introduce risk into our situation, we will eventually run out of luck and have a problem. Unfortunately, issues often happen at the worst time. The last thing any of us need in a disaster situation is to have a security issue.
If you are new to prepping, this may not be something you've really considered. Take the time to do a risk assessment and then act on the information. Close those gaps in your security and mitigate potential threats.
Shelter, Communication, Energy
Finally, we all need to ensure that we have adequate shelter and communication. Shelter protects us, keeps our morale up, and provides us a base of operations. Depending on your climate, you may need to add an element of heat to your shelter.
Communications provide us with the information we need to stay in touch with what is happening around us. Without communications, our situational awareness and security will suffer.
Energy comes in many forms, including fire, which boils our water, heats our shelter, and may provide light in the absence of electricity. Many preppers have added solar elements to their preparedness plans. You'll also want to have a good stash of batteries. Some people like to have generators.
The Bottom Line for Those Who Are New to Prepping
Lastly, remember that emergencies are fluid. Some events may be unexpected or unplanned. Disasters are rarely singular events and are often compounded by secondary crises. When planning, always expect the unexpected and plan for the impossible.
The fact that you are thinking about this already puts you way ahead of those with their heads still stuck in the sand. Those who are new to prepping will recognize success in smaller events, and it will give you the confidence to continue working on your preparedness.
Stay safe,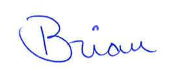 Stay informed by joining the Mind4Survival! 100% Secure! 0% Spam!
Mind4Survival is a free, reader-supported information resource. If you make a purchase through our link, we may, at no cost to you, receive an affiliate commission.