31: Personal Goal Setting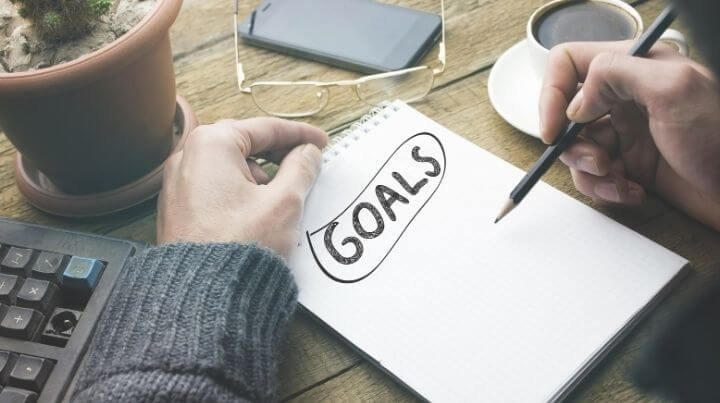 Podcast: Play in new window | Download
Personal goal setting is essential to successful prepping. And, if you're ready to up your prepping game, this post and podcast episode is for you.
Why It Is Important to Set Yourself Goals?
Successful preppers and non-preppers alike set goals. For example, success-seeking students aim for better grades, and winning athletes strive for a personal best. Setting goals is a crucial part of being reliably successful.
Goal setting is a vital part of success because setting goals gives you a plan to take action. Additionally, with your goals set, you'll be much more motivated to see them through to a positive outcome.
Personal goal setting is also key to helping you organize your thoughts, time, and resources so that your goals become a reality. And, as your personal goals become a reality, you'll find that you're leading a more productive, prepared, and happy life.
The Benefits of Personal Goal Setting
Setting clear goals makes progress to achieving those goals more noticeable and measurable. As a result of your noticeable improvement, you'll be more likely to find a renewed sense of pride in your accomplishments.
Additionally, your progress will help instill confidence in your level of preparedness. It's that infectious confidence that will help yourself and those around you feel less anxious and more self-reliant when it comes to dealing with life's hurdles.
SMART Goal Setting
SMART Goal setting is an acronym to help with your personal goal setting.
SMART goal setting stands for:
Specific: Keep your goals narrowly focused, so you don't bite off more than you can chew.
Measurable: Set measurable goals, such as "I plan to lose five pounds."
Achievable: When setting SMART goals, focus on achievable goals. For example, I'm going to improve my fitness by stretching for 15 minutes every morning."
Relevant: Make sure your goal focuses on something that matters and helps you improve.
Timely: Set a realistic date to achieve your goal and stick to it!
For more information on SMART goal setting, check out this blog post.
Five Tips for Personal Goal Setting Success
Write Down Your Goals:

Writing down your personal goals helps cement them in your mind, reinforcing them for action.

Keep Your Goals Positive:

Negative thoughts cause us to shy away from taking action. So, instead of writing a goal as "Don't be lazy," you should write "I'm going to be more productive every day."

Prioritize Your Goals:

Goals are not all equally as impactful. After writing out your goals, prioritize them for quick wins and the most impactful for the effort and resource cost.

Reevaluate Your Goals:

As with any objective, we need to monitor and progress and adjust our plans accordingly.

Give Yourself Grace:

Grace is not to be confused with excuse-making. The fact is that we all slip up and get off track. When it happens, don't beat yourself up. Instead, remind yourself that you're human and make mistakes. Then, sit down and review your goals and get back on track.
The Struggle
Now, if you're like me, you'll often fly by the seat of your pants when it comes to personal goal setting and your preparedness. Actually, if you're like me, you'll move past goal setting and planning.
Instead, you'll jump right into taking action and, like many of us, come up short when it comes to achieving our objective. In this case, coming up short means a lack of preparedness, safety, and security.
However, when you plan out some SMART goals, you'll likely find that you're more successful in achieving them. As a result, you'll do so with a new level of confidence and ability when it comes to attaining preparedness objectives.
The Bottom Line
Setting goals is essential for a successful life and crucial for personal preparedness.
Personal goal setting will help you:
Identify your needs and provide a path to turning a weakness into a strength.

Prioritize your resources, the most precious of which is your time.

Stay motivated so that you follow through and complete your objective.

Improve your overall preparedness for whatever life throws at you.
So, give personal goal setting a try. Sit down, think about your wants and needs, and take action. Start by writing down your goals.
Then, follow up with planning how to make your most important goals a reality. And, along the way, see where you can find efficiencies and opportunities.
If you do all of that and remain true to yourself and your objectives, you'll become better prepared to not only protect yourself. You'll be better prepared to protect your family, friends, and loved ones as well.
Now, what are you waiting for? Get started with your personal goal setting!
Note: While this podcast episode on personal goal setting was recorded in 2017, for 2018, the concepts are evergreen. In other words, the process of individual goal setting always applies, regardless of when you use it.
Stay safe,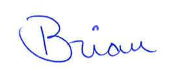 Stay informed by joining the Mind4Survival! 100% Secure! 0% Spam!
Mind4Survival is a free, reader-supported information resource. If you make a purchase through our link, we may, at no cost to you, receive an affiliate commission.