Mindset: Post-Holiday Positivity
Last Updated June 19, 2023
|
As the glimmer and fun of the holiday season come to an end, the nights are still long and dark for us in the Northern Hemisphere. If you find yourself feeling down this time of year, it's important to take time to reflect. Long nights lend themselves to introspection for many of us, and if dark days lead to dark thoughts, stop, pick out the negative thoughts, and see what you can do about them.
Finances
Post-Christmas credit card bills are a source of stress for many people, and this looks like it will be the worst year in quite some time. If your relatives are leaving town, your friends are going home, and you're feeling left behind with your horrible bills, the first thing to realize is that you are not alone. American credit card debt levels are at their worst in history, with the average American household sitting on $9,260 worth of credit card debt.
And why wouldn't they be? Food inflation is at a record high. Housing prices are completely insane in many parts of the country. Anyone with an adjustable-rate mortgage is watching their payments go up, and some of us are looking at tax increases, too.
Don't hide in despair. Go ahead and look at your finances. If your credit card debt is stacking up, ensure you aren't paying more for interest than you absolutely have to. Many guides such as this one are out there to help you organize your credit card debts. The longer you avoid looking at your bills, the more they'll snowball. Interest fees can eat up a huge portion of your budget.
Once you make sure you're not spending more than you have available to pay down credit card debt, try to be proactive in setting a budget. There are some free online tools to help set budgets.
It may sound silly to budget when prices keep going up. Plan anyway. It will make you feel like you have some control, and when prices do go up, you will be able to allocate resources most effectively if you know exactly where your money is going.
Knowing you've done your best is also good for your peace of mind. Disaster strikes all of us, but the knowledge you prepared to the best of your ability helps you not to blame yourself when trials emerge. If you have developed good financial discipline, and then prices go up anyway, you will know that you've done what you could. You may still be frustrated, but you won't feel guilty.

Family
People find themselves stressing about family situations for all kinds of reasons. Maybe you have a happy, loving family that was just together for a visit, and you miss them. Maybe your family get-together over the holidays was a brew of political arguments and toxicity. Or perhaps you just couldn't spend time with the people you wanted to.
If you and your long-distance family members find yourself wanting to spend more time together after the holidays, there might be ways to prioritize staying in touch. During the lockdowns in 2020, the East Coast working-from-home professional branch of my family decided to do happy hour via Zoom every Sun
day afternoon. My family members were all complying with the mandates but wanted to socialize. They found they liked the regular family time so much that almost three years later, they're still doing the Zoom calls, even though they meet in person now, too.
If you find yourself seething over some nasty arguments during the holidays, just realize, again, that you're not alone. Every adult I've ever met (myself included) has had unpleasant holiday experiences. When a lot of people with different life experiences and different views on just about everything get thrown under one roof after not seeing each other for a few years, things can get very stressful, very fast. I can't give any professional advice; I'm not a therapist. But try not to wallow in negativity; the holidays are over, and you may not have to see those particular family members for a while. Enjoy the thought. If you have friends to vent to, take advantage of that, and then try to refocus your energy onto positive mental pursuits.
And sometimes, we just don't see the people we want to. I've been divorced for a long time, and my ex-husband and I take turns spending time with the kids. My holidays with
the kids are great. We usually find something fun to do and enjoy our time together. But if the kids are with their dad, it can get depressing.
I learned a while ago to be very intentional about planning visits with friends and phone calls with family over the days my kids are gone. I'm not going to add "and it's gre
at!" because it's not; holidays without the kids always kind of suck. But the time passes quickly if I have visits and projects lined up.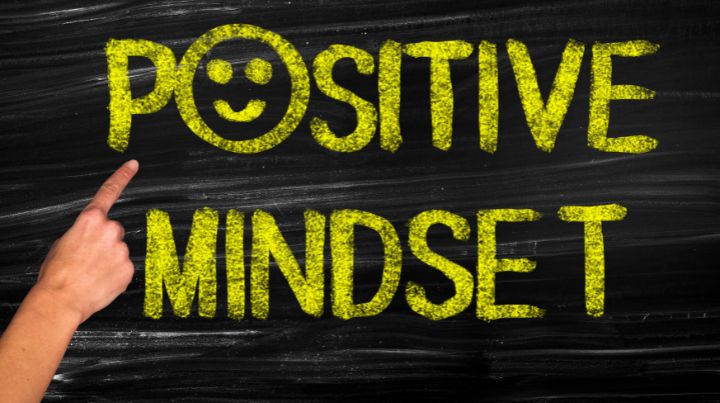 General Malaise
I hesitate to use the word "depressed" because it's a clinical diagnosis I'm not qualified to make. But a lot of people are just down for one reason or another as the holidays come to an end. If you truly think you're depressed, it's probably time to talk to a professional. But if you just feel kind of "blah" this time of year, there might be some simple things you can do.
Like walking. It sounds silly. But many people spend a lot of November and December overeating and then can't figure out why they feel like a tub of goo when January rolls around. Going for a long walk in the cold weather probably won't kill you. In fact, there are a lot of documented advantages to exercising in cold weather, including improvements in mental health.
It's not good for us, mentally or physically, to only exist in cozy places at all times. Yes, the holiday season is supposed to be fun. But spending time in the cold can make the warmth indoors all the more special. If you have the correct clothing, there is nothing to be afraid of.
Other people feel lonely, which makes them sad, so they don't go out, making them feel even lonelier. That can become an ugly cycle.
We've all spent the past three years getting pushed online. Push back and find what you can do in person. In a perfect world, we'd all have family members and coworkers we liked and regularly saw. In reality, many of us have fairly solitary jobs and messy family situations.
Get out anyway. Maybe there's a great church in your area. If you're not a church person, there are countless volunteering opportunities. Soup kitchens, food banks, USOs, state and federal park facilities, and thrift stores like Arc all rely on volunteers. Volunteering is a great way to get out and meet other people with similar interests. A lot of us may not have an ideal family life, but it doesn't mean we have to be alone all the time, either.
Maintaining a positive mindset is a huge part of preparedness, but that can be really, really hard this time of year. Don't let yourself slide. Keep doing whatever you can to improve your situation, and bear in mind that the solstice is over, and brighter days are around the corner.
Additional Resources: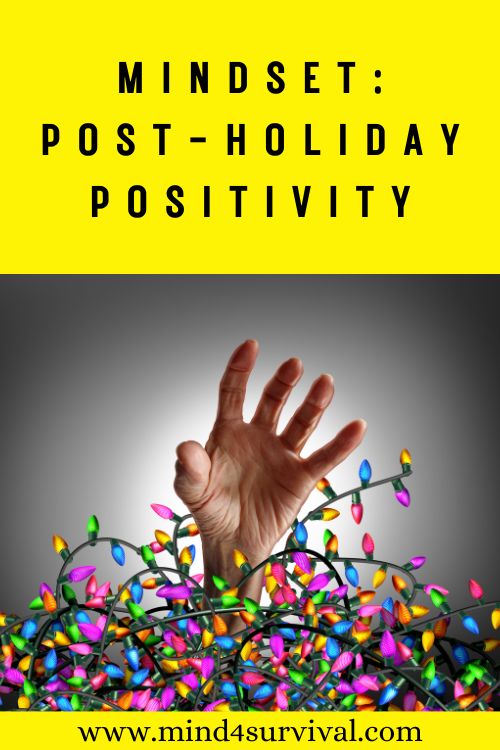 Stay informed by joining the Mind4Survival! 100% Secure! 0% Spam!
Mind4Survival is a free, reader-supported information resource. If you make a purchase through our link, we may, at no cost to you, receive an affiliate commission.