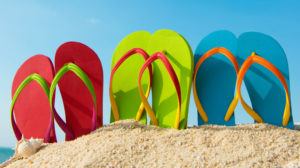 As summer approaches, these summer safety tips will help keep you and your family safe, secure, and prepared. Whether you're planning a short weekend getaway or an extended vacation, these three summer safety tips are for you.
Drink Water
The #1 summer safety tip is to drink plenty of water.
How much water should you drink each day?
According to Authority Nutrition, adults' daily water intake should be:
"Eight 8-ounce glasses, which equals about 2 liters, or half a gallon."
You should increase your water intake based on the environment and activity level. If it's hot, or you're active, increase the amount of water you drink.
How do you know when you're hydrated?
One easy way to tell is the color of your pee. When your pee is pale yellow to gold, you should be good to go.
If you keep your pee pale yellow, you should stay on the right side of hydration.
Cover Up
We're not getting into the issue of tanning in this post. Instead, we're focusing on your safety and security.
When it comes to summer safety and clothes, that means covering up.
The American Cancer Society states:
"When you are out in the sun, wear clothing and a wide-brimmed hat to protect as much skin as possible. Protect your eyes with sunglasses that block at least 99% of UV light."
Covering up also means using an SPF 30 or higher sunblock.
A sunburn can put you out of the game, so avoid it at all costs. It's essential for your health and to ensure you can remain active.
Check Your Bug-Out Plan and Supplies
Summer brings hurricanes, wildfires, and other events.
Any of these events could force you to flee your home with little warning.
You should always be prepared to leave your home on short notice. Being prepared to bug-out includes having a plan and supplies ready to go.
Bug-Out Plan
Your bug-out plan should be a part of your overall family disaster plan.
Do you have one? If not, stop wasting time and get one going.
If you have a plan, take a look at it and see if it needs to be updated. Once you've reviewed it, go over and practice it with your family.
Bug-Out Supplies
Think back to people fleeing Hurricane Katrina, western wildfires, or similar scenarios. In many events, seconds matter.
Because seconds are critical, everyone in your family should have a bag of essential items ready to go (a bug-out bag).
Likewise, you should have some necessary emergency supplies stored in your car.
By having emergency supplies ready, you will be set to act when the time for action comes.
Many of today's cars do not have much storage space. Because of this, you may find yourself limited to what emergency supplies you can carry.
At a minimum, you should carry the below items, regardless of the space. If you have additional space, increase the number of your supplies, or introduce other supplies.
Water
Food
First Aid Kit
Flashlight
Summer Safety Tips Checklist
#1 Drink Water – Adults eight 8-ounce glasses (½ gallon) of water per day.
#2 Cover Up – Wear clothing and sunblock to protect you from the sun.
#3 Emergency Plan and Supplies – Review or create an emergency plan. Set-up bug-out bags and emergency car supplies, so you're ready to move on a moment's notice.
Lastly…
Never forget, you're just one prep away.
If you have any other thoughts or questions about summer safety tips, please leave a comment below.
Stay safe, secure and prepared,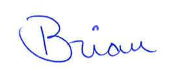 Thanks for Reading This Post!
To carry on the discussion and ask questions:
Leave a note in the comments below.
Leave a voice message by clicking on the "Record a Voice Message" tab over on the right side of your screen.
To help out Mind4Survival:
Subscribe on iTunes or through your preferred podcasting app.
Leave an honest rating or review on iTunes. They help and make a difference.
Like the Mind4Survival Facebook page.
Additional Information and References:
Mind4Survival: How Much Water Should You Drink
FOX News: Intense Arizona Heatwave Kills Four
AuthorityNutrition.com: How Much Water Should You Drink Per Day
HealthyKids.Gov.AU: Choose Water as a Drink
Livestrong.com: USDA Recommended Daily Water Intake
America Cancer Society: Have a Safe Summer