48: Summer Preparedness Activities for Fun and Survival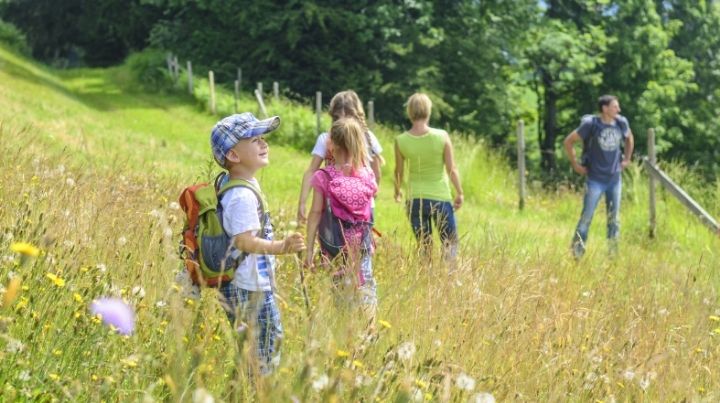 Podcast: Play in new window | Download
Woo-hoo! Summer is almost about here, and so is the need for summer preparedness! I'm sure most of you are over winter, but how many of you have thought about preparing for the summer?
Fortunately (or unfortunately, depending on how you look at it), after spending over a decade in the Middle East, I know a thing or two about heat and prepping for the summer.
Summer Preparedness Starts BEFORE It Gets Hot
So, with summer almost upon us, now is the time to start working on your summer preparedness. Think about what you expect this summer to look like in terms of both survival and fun.
Depending on where you live, there will be some differences. Some of you might live in hurricane or tornado country and will need to prep for storms. Others might live in the desert and need to prepare for extreme heat. Everyone should consider how to handle a power outage when it's hot outside. Remember the derecho that took out the power for millions of people living in the Mid-Atlantic and Midwest for days during a record-setting heatwave in 2012?
As well, it's important to know how to handle dehydration and other heat illnesses as well, particularly if you're going to be spending a lot of time outside.
While we're on the topic of summer preparedness, I think a little summer-related trivia is in order. "What is the hottest temperature, on record, in the world?"
If you want to know the answer to that, you'll have to listen to this episode and find out.
Now, let's get started with some summer preparedness ideas that will keep your family safe, having fun, and learning skills all at the same time.
Get Friends and Family Involved in Summer Preparedness
Get your family and friends involved in preparedness activities like the following. You'll be teaching them skills without them even realizing it.
Camping
Hiking
Fishing
Gardening
Canning
Working on your house, cars, etc.
Visit local farmers' markets and other places to find fresh, discounted produce.
This is also a great time to get them thinking about summertime weather events, etc. Discuss what you'd do if the power went out on a hot day. Talk about the summer environmental threats in your area. Keep it light and conversational if these friends aren't exactly preppers and you're still in the "convincing" stage.
Get Some Exercise
Summer is a great time to get outdoors and get moving.
Take the family for walks.
Go hiking.
Work in the yard.
Go swimming
Take advantage of the weather to have fun, get loose, get in shape, and improve your health and fitness.

Learn Something
Learning something together with your family and friends can be an awesome and productive way to spend time together.
Take a class together, such as first aid, CPR, orienteering (compass and map reading), foraging, and other wilderness skills.
Check out your local extension office and see if they offer any courses in gardening or food preservation.
Visit local historic sites like pioneer villages. Many of them have people in costume doing things like cooking, blacksmithing, book-making, and laundry, the old-fashioned way. These role-players are generally delighted to answer questions about their crafts and skills.
Make it fun so that your loved ones will want to continue going on these outings.
Create or Review Your Preparedness Plans
Create, review, and tune up your preparedness plans. Preparedness plans become outdated as life changes. Ask yourself these questions about your circumstances.
Are all of the considerations you have in your plans still the same?
What about the number of family members and others who are in your plan?
Are the routes and bug-out locations the same?
Are your family's schools and places of work the same?
Double-check your prepping supplies.
Are your food and water good to go?
Have you gone through your bug-out bag?
Did you double-check your first aid kits?
What about your vehicle kits?
Update your inventory lists and rotate your supplies.
Re-evaluate the direction you want your preparedness to go in the upcoming year.
Begin prepping for winter.
Look for winter preparedness items that may be on sale as summer approaches.
Think about your winter preparedness plans.
Take a look at areas that may not be as accessible in winter – how will this affect your bugout plans?
The Bottom Line on Summer Preparedness
Summer preparedness isn't just about work. Take advantage of the nice weather to have some fun, too.
Put down the phone.
Get away from the house.
Enjoy the warmth (heat) in some cases.
I hope you enjoyed this episode about eight summer preparedness tips. Now, the answer to the question "What is the hottest temperature, on record, in the world?" That temperature is XXX degrees. HA! Nope, if you want to know the number, you can Google it or listen to the end of the podcast episode.
Do you have any summer preparedness advice? How do you get your family involved in prepping during the summer? Let's talk about it in the comments.
Stay safe,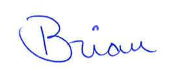 Stay informed by joining the Mind4Survival! 100% Secure! 0% Spam!
Mind4Survival is a free, reader-supported information resource. If you make a purchase through our link, we may, at no cost to you, receive an affiliate commission.