What's in Your Bag? Situationally Dependent Packing
Last Updated January 2, 2023
|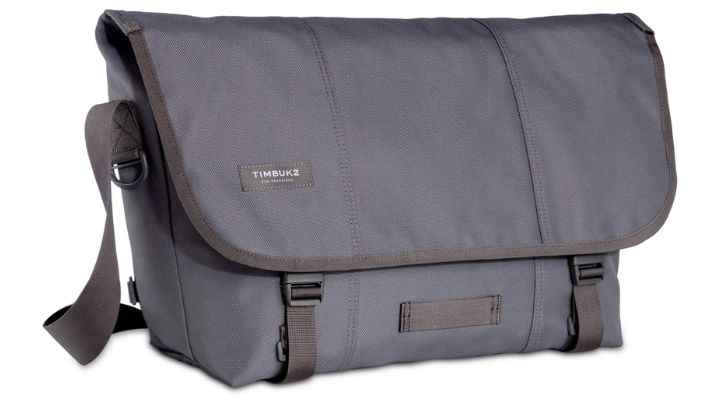 Seems like there's no shortage of articles out there talking about go bags, get-home bags, INCH bags, bug-out bags, etc. There is a ton of great information out there, but what about a bag for every day? I don't know about you, but I can only carry so much on my person. I like to have a few other things that assist and complement the gear I have on me at all times. For me, that can be kind of diverse.
What I'll try to discuss here are some of the things that I've found to be helpful in my lifestyle. That might also help you, as long as you know what YOU need. What you need kind of depends on your lifestyle and what you carry on your person, and what you have at the next highest level of resources.
First, Second, and Third Line Gear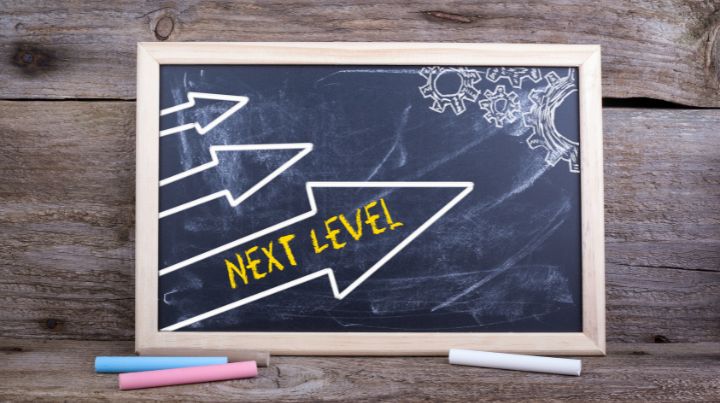 I'd like to start by talking about a way to think about layering our equipment. This system works well for a couple of reasons. It prioritizes what we use most often and what we need at the appropriate level of importance, but it also ensures we have complimentary equipment without being too redundant.
Let's look at our equipment in the categories of first, second, and third lines of gear.
Our first line is what we need every day and what we determine to be the minimum to survive in most circumstances. Obviously, these items can't take up too much real estate. This line is high on mobility but low on sustainment.
Our second line is going to be the most utilitarian line of equipment. It's the sweet spot between mobility and sustainment.
Our third line is going to be our long(er) term equipment. High on sustainment, but not quite as mobile. If we look at the equipment we need in this manner, then we can make sure we don't have too much of any one thing but also not have any holes in our game.
Of note, we can talk about higher and lower levels of sustainment in a future article.
When I discuss my everyday bag, it's my second line. It has more than what I carry on my person (first line), but it doesn't provide enough sustainment for the long term (third line). It gives me what I use most often, which in my case is kind of diverse, complements what I have in my first line, and offers more capability under more circumstances.
Mission Drives the Equipment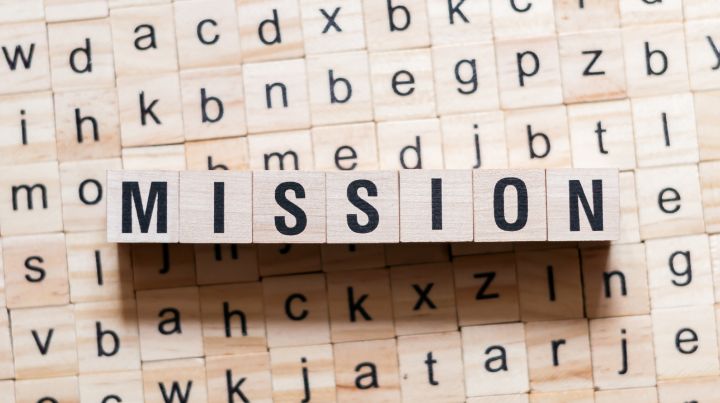 I have a diverse lifestyle, and I need a bag, along with what's in the bag, to be able to support that. I tend to travel a ton, mostly driving but also flying quite a bit. I work as a business consultant, which means I'm in and out of different offices often. I instruct around the country, so I need to be somewhat self-sustaining in my ability to present information.
Part of my work as an instructor is related to surveillance and surveillance detection, so I need a few items to facilitate that as well. I (obviously) am security and preparedness minded, so I want items to help me with contingencies. My needs might be a little unique, but I think if I can cover most of the above requirements, then you, as the reader, might be able to get some ideas for your own needs.
My Everyday Bag
My bag is a Timbuk2 large shoulder bag. I've had lots of different bags over the years, and here's what I like about this one.
It's big enough to carry plenty of gear without being so large as to be obtrusive. Some bags are just too large to be practical for every day. It fits behind a car seat, under a plane seat, and isn't so large that I can overstuff it. If required, the bag is big enough for me to carry a sub gun, PDW, or broken-down AR.
Bag Color
I chose a dark gray color with black trim. While the bag is offered in an incredible array of colors, I wanted something subdued that wouldn't draw too much attention, whether I was kicking around in jeans and a hoodie running a surveillance detection route, or heading into a boardroom to work with the C-Suite while wearing a sport coat and khakis.
The bag is water resistant, has a padded sleeve for a full-size laptop, some organizational pockets for small items, and can be cinched down or expanded as needed. My only complaints about the bag, after 2 years of using it daily, is that a small pocket on the inside has ripped, and the side release buckles used for closing the flap on the bag both broke. The buckles broke in single-digit temperatures, apparently causing them to become brittle, and were easily replaced.
Electronics
I carry a laptop in my bag at all times. I also carry a mini iPad when I leave my vehicle. The laptop is mostly for work, but the iPad provides maps, streaming apps, digital books, etc. I have a ton of survival manuals, as well as maps of the entire US, downloaded on the iPad. It's super handy and a great size between my phone and my laptop.
Burner Phone
I carry a burner phone with pre-purchased minutes. I make sure this phone is a different carrier than my personal phone. If for some reason, I'm in an area with poor coverage from one cellular provider, I can use the other phone to communicate. This applies to some of the work I do, but also as a contingency.
Satellite Transponder
An Inreach (now Garmin) satellite transponder is also in my bag. This amazing little device can be a literal lifesaver. It gives me the ability to send and receive messages from my phone or iPad (via Bluetooth) to friends and family if there isn't ANY cellular coverage in my area. It also gives me fantastic topographical maps, as well as weather updates.
Maybe the biggest upside to this device is the SOS button. If I'm ever in an emergency situation activating the SOS spins up rescue services that key in on my location. I spend quite a bit of time in areas where there is ZERO cell service doing activities that might require some assistance. While not inexpensive, in my mind, it's cheap insurance and peace of mind.
Headlamp
I carry a headlamp and a flashlight in my bag. Flashlights are handy to find something quickly, while headlamps work great for when I need light long term and need both hands free.
Protection From The Elements
I carry a lightweight rain jacket in my bag. Again, a neutral color, and it takes up almost no space plus adds very little weight. Sometimes a little wind or rain can make for a miserable time outdoors. A light layer can help tremendously. It's also helpful in changing up my look a bit.
I carry a ball cap and a reversible beanie. I can use the hat for keeping the sun or rain off my face, as well as a "polish" when I'm working surveillance. The beanie gives me 2 color options to assist in the polish, but more importantly, keeps my head warm when the temps drop.
I carry a small umbrella in my bag. While having a rain jacket is fine for light rain, it doesn't keep the rain off of me completely, especially if I'm wearing a suit, where a rain layer designed for climbing or hiking would look a little silly.
An umbrella also helps me blend in with others on the street, and if I'm protecting a client, I can use it for them for that added level of service.
Hydration
I carry an empty Nalgene bottle, but I stuff a few of the other items in it when not in use. Having a way to carry water has proven invaluable. If I'm flying, I know I can get through security without the forbidden liquids and fill it up on the other side of the checkpoint. If I find myself in an emergency situation, at least, I have some form of water transportation. I've considered carrying a collapsible bladder, but I don't know if I'd get as much usage out of it.
The Little Things
I keep two small pouches inside my shoulder bag. One holds all my digital accessories, and one is a possibles pouch. It's amazing to me how many different cables, connectors, and batteries are required these days, but I've been able to teach for an entire week working from my iPhone to a flatscreen TV using my own cables. I have also been able to charge clients' devices while at an event because I had my own power source and cables for their phones.
Possibles Pouch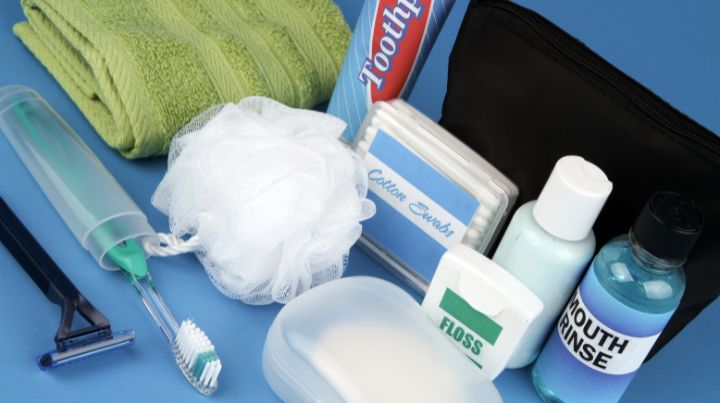 My possibles pouch has a few basic survival items like a water filter, a few high-calorie bars that aren't affected by heat, a hank of 550 cord, and a ferrous rod with striker and tinder. These items could prove invaluable in a true survival situation. It also includes personal hygiene items like wipes, a toothbrush, toothpaste, floss, and deodorant, as well as spare contacts and solution.
I can't tell you how many times I've missed a connector and the airline puts me up in a room, or I've had to work all night watching a POI's (person of interest) residence and not had a chance to get back to the house before my next move. I'm not proud of it, but sometimes my life requires me to get cleaned up in a gas station bathroom, and a few items are a huge help.
Yes, hotels typically offer these amenities, but it's nice being somewhat self-sustained from my own bag.
More Protection
I keep a set of spare glasses and hearing protection. In my glasses case, I have prescription glasses if my contacts are problematic, but also ballistic glasses for eye protection. The hearing protection is Bluetooth, and has noise cancelation for gunfire. I use the headphones for watching movies, discretely communicating when I'm in a team environment, and as hearing protection on the range.
Medical
I carry some trauma medicine items in my bag, although this is something I need to improve. I currently carry a tourniquet and a compression bandage, but I may expand this to a full IFAK (Individual First Aid Kit). I've been fortunate to have some fantastic medical training, and I would hate to encounter a medical emergency and not have the appropriate equipment.
Fire
A good torch lighter and a cigar cutter are routinely in my bag. I frequent cigar lounges on my travels to socialize, but also to work remotely, and having my own lighter and cutter are convenient. That said, a good windproof lighter can be a huge advantage in a survival situation. While having a ferrous rod and tinder can get a fire started, it's not fun in wet and windy conditions. Because I can't always have a lighter or cutter in my bag, I ensure I have the aforementioned fire-starting materials elsewhere in my bag.
Staying In The Fight
I carry a spare magazine for my pistol. This may be a point of contention amongst the experts, but I don't carry a spare magazine on my person. That's a separate discussion, but the spare magazine can be moved to my belt if I deem it necessary, dependent on my immediate threat level and circumstances.
Specifically, I carry a Glock 17 magazine even though I carry a Glock 19. One of the advantages of Glocks is shared magazines between a couple of platforms, and I'll take the extra round capacity of the 17 magazine.
A quick note about specific items carried in a bag. Make sure you're digging through your bag thoroughly when you're about to fly commercially. Magazines, even a loose round, knives, multi-tools, lighters, etc., can be problematic with TSA and can lead to some interesting conversations at the security checkpoint. One helpful hint is to put everything that you're going to carry in your bag that might cause problems with security checkpoints in a specific, easily identifiable pouch, so can simply remove one pouch, and you won't have any issues.
Increased Capacity
One somewhat unique item I carry is a collapsible backpack. It folds up to the size of a soda can, is waterproof, and is black in color. Why would I need a backpack if I already have a shoulder bag? Carrying a shoulder bag for a long time isn't awesome. It inevitably digs into my shoulder and just isn't as comfortable as a backpack.
That said, a backpack isn't really appropriate for business attire and is more difficult to get into and out of when on the move. The backpack provides additional storage capacity so I can cross-load some of my current equipment and add additional equipment as needed.
If I'm in a survival situation, I'm going to become a scavenger, and running out of storage capacity isn't ideal. I can use the backpack in conjunction with the shoulder bag if required.
Lastly, I can take my shoulder bag and stuff the entire thing inside the backpack. This last attribute is related to my work in surveillance, again assisting in a profile change.
More Little Things
Within the pockets of my everyday bag are the typical things like small single-serve packets of hand sanitizer, Advil, Imodium AD, water purification tabs, and hot sauce. I also have business cards, badges and IDs, stain removers, condoms, and pens.
The last, and arguably most important, thing I have in my bag is a framed picture of my kids. It is a constant reminder of what's most important to me. Whether stuck in a hotel, working an all-nighter, or protecting an ungrateful client, it reminds me to keep grinding, and keep pushing forward. It's that small token that helps with a positive mental attitude. It's amazing what a person can endure with a few of the right tools, a good bag to carry them in, and the right mentality.
Conclusion
This isn't THE list, it's merely a list that I've found works for me and my life. I keep certain things on my first line that I consider required at all times while maintaining a lot of mobility, and I have a well-equipped vehicle for my third line providing lots of sustainment, but my bag provides me mobility and sustainment within my typical day.
Hopefully, I've given you some ideas to find that sweet spot with your own everyday bag.
Additional Resources: