What is a Burner Phone? Best Definition, Why, and How-To FAQ
Last Updated February 27, 2023
|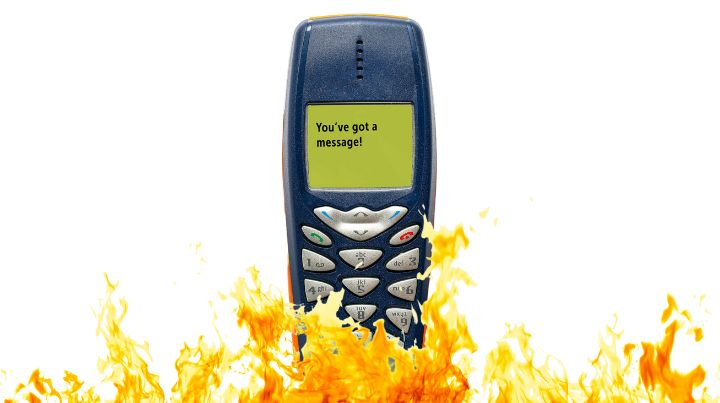 Are you wondering what burner phones are? Well, wonder no more because this article will cover the what, why, and how of burner phones.
I have over a decade of experience using burners overseas when using burner phones mattered. Have you ever had a hostile foreign intelligence agent tell you, "they're watching you"? I have, and I took those types of threats seriously.
So, to help keep my head attached to my shoulders, I worked to lower my risk profile. I did that by protecting my phone as if my life depended upon it – and it did.
1. What Is a Burner Phone?
A burner phone is a prepaid cell phone that can be used as a temporary and disposable phone for anonymity and privacy purposes. They are often "burner phones" because they are only active for a short period and then disposed of.
Burner Phone Definition
According to Dictionary.com, a burner phone is defined as:
"A disposable cell phone with prepaid service, often used with the intent to temporarily obscure the true identity or contact information of the user."

What is a Burner Phone
Prepaid cell phones have become increasingly popular in recent years. Their popularity is because they offer a degree of privacy and anonymity not possible with traditional cell phones.
Burner cells are often used to make calls that would be difficult or impossible to trace back to the original caller. And while some criminals may use prepaid cell phones, law-abiding citizens can also use them for more mundane purposes, such as keeping your primary cell number private when signing up for online services, dating apps, etc.
They can also make tracking by private organizations, government agencies, or law enforcement more difficult. There are many reasons why someone might want to use a burner phone, but burners are not just for criminals.
In fact, a burner can be an excellent tool for anyone who wants to protect their privacy. In the end, whether you use a burner phone for good or ill, there is no denying that these devices offer a unique level of privacy and anonymity.
2. Why Would Someone Want a Burner Phone?
A burner phone can be a relatively inexpensive cheap, prepaid phone option. Once it's served, it can be tossed away when you're finished and ready to move on from one phone number to another.
Burner phones are great for people who want privacy because they can use them to make phone calls and texts without revealing their real identity or personal information.
When used correctly, authentic burners are also relatively untraceable, so if you're worried about someone tracking your location, a physical burner phone is a good option. As mentioned in the previous paragraph, you can use a burner phone for as long or as little as you want and dispose of it when you're done. Overall, burner cell phones are affordable and convenient for maintaining privacy and filtering phone calls.
People also like to use mobile burners because they're easy and relatively stress-free. After all, there are no contracts. You pay as you go, you can buy a prepaid phone at most convenience stores, and they don't require a contract like most cell phones.
3. How to Get a Burner Phone and What to Do With It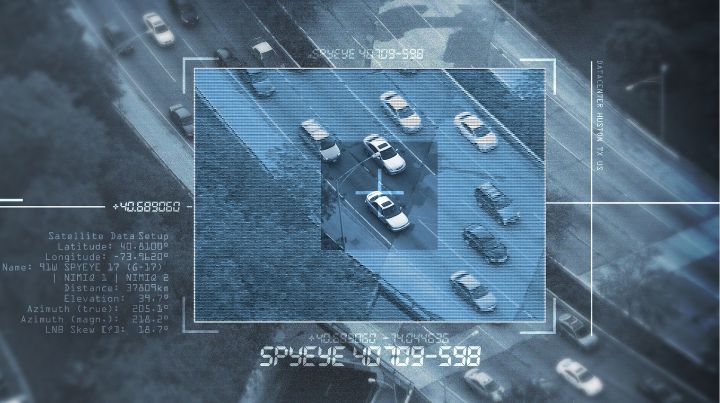 Prepaid phones are typically purchased with cash, which is necessary when privacy is a concern. Because they do not require a service contract, the user can choose how long they want to keep the phone, and when they are finished with it, they can dispose of it.
I typically picked up a new phone and handset or SIM card on every trip when operating overseas. It was a bit of a pain because I had to update my contact info with the people who needed it. However, it made it more difficult for the bad guys, which was the point.
4. How to Use a Prepaid Phone Safely and Securely
There are a few things to keep in mind when purchasing a cheap phone for anonymity:
Choose a phone that is not traceable to you. This means buying the phone with cash and avoiding any credit card or other financial transaction that could be linked back to you.
Avoid using your real name, address, or any other personal information when setting up the phone.
Choose a temporary or anonymous email address to use with the phone.
Do not store any sensitive or personal information on the phone.
Burn the phone. In other words, once you've used it long enough, dump it and find a new one.
5. The Benefits of Using a Burner Phone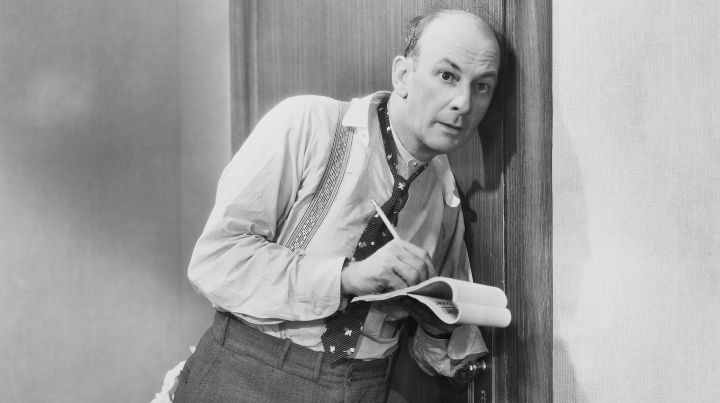 In today's age of digital connectivity, it's easy to forget that the bad guys can use our phones to track our every move. From GPS data to our browsing history, our phones contain a wealth of personal information that anyone with the right skills can access.
For those who value their privacy, a cheap burner phone is a great way to stay connected without sacrificing security.
A burner phone is a prepaid mobile phone that can be used for a short period, smashed into bits, discarded, etc. This makes it nearly impossible for someone to track your movements or access your sensitive data.
In addition, due to their somewhat anonymous and disposable nature, burner phones can be challenging to trace back to you, so you can communicate freely without fear of being monitored.
Whether you're concerned about government surveillance or simply want to stay safe from hackers, burners offer an extra layer of protection.
6. The Drawbacks of Using a Burner Phone
While a burner prepaid phone can offer some advantages, there are also some significant drawbacks to using them.
One disadvantage of a burner is that they are often not as reliable as traditional cell phones. Burner mobile phone numbers can be easily canceled or disconnected, and the call quality on burner phones is often poor.
In addition, burner phones typically have minimal features, making them difficult to use for anything other than making calls and sending text messages.
Overall, burner phones can be a convenient way to remain anonymous or keep your communications private. However, they also come with some significant drawbacks that you should consider before using them.
7. FAQs About Burner Phones
What is a Burner Phone App?
A burner phone app is a telephone application that provides temporary or disposable phone numbers.
These phone numbers can remain anonymous and are often used by burner app companies to protect the privacy of their customers. Burner app companies typically offer various phone numbers that you can use for different purposes.
For example, some burner app companies offer a burner phone number that can be used for business purposes. In contrast, others provide a burner phone number that you can use for personal purposes.
In addition, burner phone apps companies often offer different types of burner phone numbers, such as VoIP burner phone numbers and disposable burner phone numbers.
Burner phone apps are becoming increasingly popular as people seek to protect their privacy and remain anonymous.
What is a Prepaid SIM Card?
A prepaid SIM card is a small removable card that stores information to identify a cellular phone user. With a prepaid SIM card, you can have a burner phone—a temporary or disposable cell phone.
Prepaid SIM cards are an easy way to keep your information safe and secure. They're perfect for when you need a little extra privacy.
What are Feature Phones?
Most burner phones are also "feature phones." A feature phone is a type of mobile phone that offers basic features, such as the ability to make and receive calls and text messages. Some may also offer basic games and applications. Feature phones are typically more affordable than smartphones and often have longer battery life. While feature phones are not as ordinary as they once were, they still offer an appealing option for those who want a simple, reliable phone.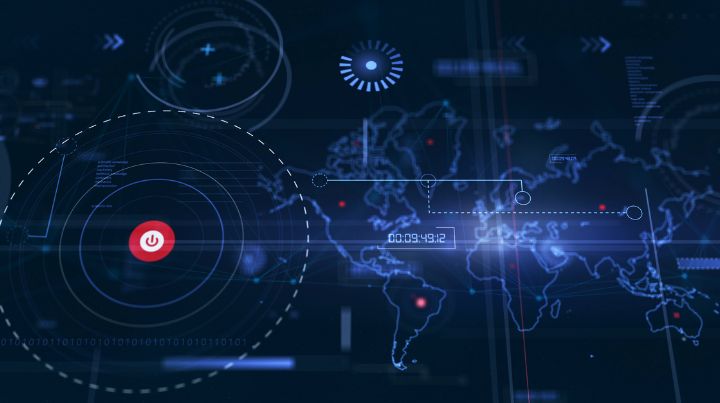 The Bottom Line About Burners
A burner phone is a prepaid cell phone that is used is typically used temporarily. Once finished, it's then disposed of to help ensure a person's privacy and anonymity. They are called "burner phones" because they are only active for a short time and then disposed of.
A burner phone can be helpful for people who need to keep their contact information confidential, such as victims of domestic violence or witnesses in a criminal case. They can also be used to make anonymous calls or texts or to avoid leaving a digital footprint.
Burners are available at cell phone stores, convenience stores, and similar businesses.
What are your thoughts on burner phones? Do you have first-hand experience with them? Let us know in the comments below.
Additional Resources:
Stay safe,