What Is Heat Illness? How to Prevent, Identify, and Treat It
Last Updated June 16, 2023
|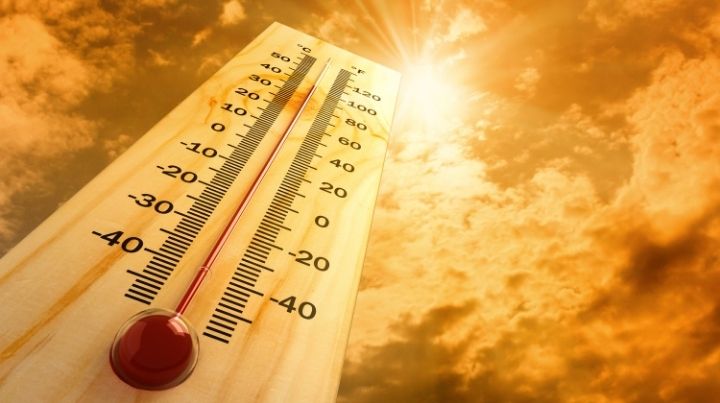 What is Heat Illness or Heat Casualty
The military calls people who suffer from heat illness "heat casualties." As a military heat casualty, I know firsthand the seriousness heat illness poses to everyone. With summertime just around the corner (along with those fun summertime activities), it's vital that you also understand the following:
What is heat illness?
How serious is heat illness?
How can you prevent heat illness?
What are the treatment measures for heat illness?
Aside from knowing these essential summer safety tips, you should know there are numerous different kinds of heat illness.
Heat Exhaustion
Heat exhaustion is a type of heat illness that is caused by exposure to high temperatures. The likelihood of heat exhaustion increases with the amount of humidity and strenuous activity. So whether you're working outside, hiking, or doing some other activity in the heat, you must recognize the potential for heat-related problems. Recognizing the symptoms of what is heat illness can help you to understand which heat injury you're dealing with.
Symptoms of Heat Exhaustion May Include:
Heavy sweating
Cool, moist skin
Fatigue
Dizziness
Faintness
Rapid pulse
Muscle cramps
Nausea
Headache
Should you suspect that you or another may be suffering from heat exhaustion, you should immediately stop all strenuous activity. Move the person to a cooler spot. Cool the victim off with fanning, pouring water over the casualty, etc. Follow that up with drinking cool water and seeking professional medical attention.
Heat Stroke
Heat stroke is a medical emergency in which a person's body temperature becomes drastically elevated. If not identified and treated quickly, heat stroke can be fatal. Heat stroke often follows untreated heat exhaustion, so the sooner you recognize that someone is potentially suffering from heat illness, the better outcome you are likely to have.
As with heat exhaustion, the likelihood of heat stroke increases with ambient air temperature, humidity, and physical exertion.
Symptoms of Heat Stroke May Include:
Dry skin
Absence of sweating
Confusion
Disorientation
Agitation
Coma
The immediate first aid for a victim of heat stroke is to call 911 immediately.
Heat stroke is a severe emergency. Next, cooling the person by stopping strenuous activity, moving to a cooler location, and instituting cooling measures are most important.
When giving water to drink, it is critical to do so slowly while ensuring the person is conscious and able to swallow appropriately. Forcing liquids into a person with an altered mental status can be a choking hazard. It can cause severe problems and should be avoided.
Stay Hydrated to Help Prevent Heat Illness
Staying hydrated is one of the best ways to help avoid becoming a victim of heat-related illness. Does staying hydrated guarantee a person won't become a heat casualty? No, it doesn't, but it sure helps. So, if you aren't already a regular water drinker, you should begin working towards becoming one.
The average person should drink six to eight 8-ounce glasses of water per day. This amount varies depending on your age, fitness, level of activity, weather, etc. If you are not sure how much water you or your family should drink daily, please discuss it with your doctor.
It's important to remember when your body tells you that you are thirsty, you are already behind in the water game. So, stay on top of your water intake and ensure you remain hydrated. After all, you and your body depend upon water to survive.
The Importance of Electrolytes
Part of the issue with heat illness is not just that you're too hot or you're dehydrated – your electrolytes are imbalanced. If your electrolytes are too low, you may first notice muscle cramps.
You can buy electrolyte drinks at most convenience stores and pharmacies. Obviously, Gatorade is not the highest quality of electrolyte, but it's better than nothing.
Tess Pennington of Ready Nutrition offers 3 homemade electrolyte drink recipes. Here's one of them:
This option is made with sugar: When you work out, your body does not only lose water and electrolytes, it burns energy as well. To make sure you can keep your activity level up, it is a good idea to add some kind of sugar to your drink.
2 quarts of water
5-10 teaspoons of sugar
1 teaspoon of salt
1 teaspoon of baking soda
½ teaspoon of salt substitute (potassium salt)
1 pack of sugar-free drink flavoring
Check out her other two recipes here, including a sugar-free version for people with diabetes. Note that you can mix the dry ingredients in a ziplock bag and carry it with you to lighten your load, then add it to water when you need it.
While not ideal, in a pinch, you can even make an electrolyte drink out of packets of fast food restaurant sugar and salt mixed with water or another non-caffeinated beverage. This does not replace minerals like magnesium but can help relieve some symptoms until you can get help.
The Bottom Line on What Is Heat Illness
Heat Illness can be a medical emergency that can even lead to death. It's essential that you attempt to prevent heat illness, and if that fails, you understand how to identify and treat it. You could save a life with this knowledge.
Have you ever suffered from heat illness? How was it treated? Do you have any other remedies you want to share? Let's talk about it in the comments.
Stay safe,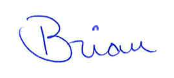 Stay informed by joining the Mind4Survival! 100% Secure! 0% Spam!
Mind4Survival is a free, reader-supported information resource. If you make a purchase through our link, we may, at no cost to you, receive an affiliate commission.