How to Shop for Non-Preppers
Last Updated June 19, 2023
|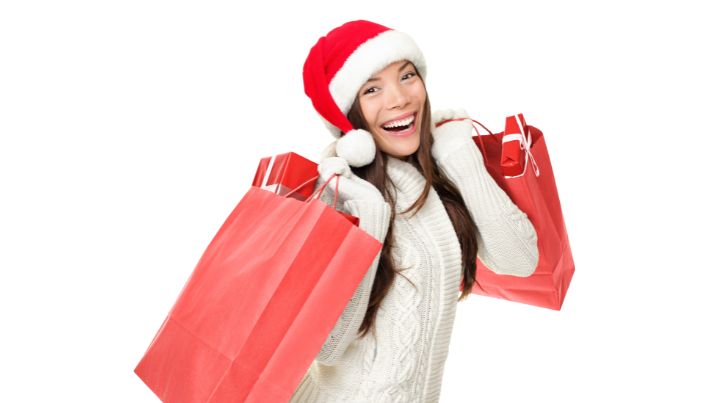 Christmas is sneaking up on us, and while we've already talked gifts for preppers, what about those non-preppers in your life? How can you nudge them into preparedness?
This is the year to think about functionality. Many of us need to be frugal right now, and we are likely surrounded by others that need to be frugal, too. We need to think long-term about what gifts our friends and family will get the most mileage from.
Tools, instruction books, or anything that helps people pursue creative hobbies are gifts that keep on giving. Now, what precisely you'll get will vary depending on the ages and personalities of whom you're buying for, but I think we can come up with a few categories.
Children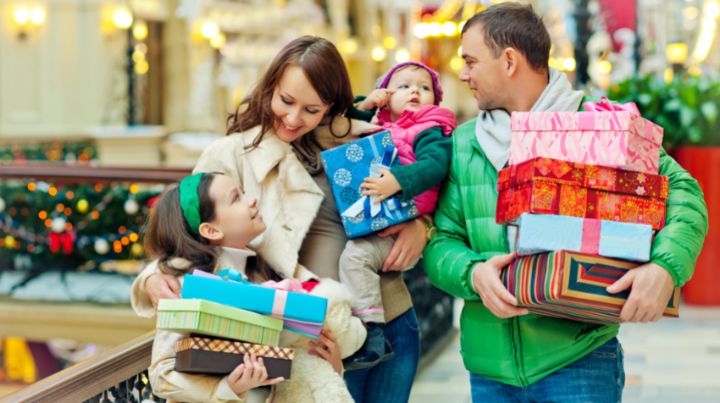 I've been raising my own children for almost two decades and intensively helping others with their children for three. It's never too early to encourage children to be active producers rather than passive consumers. And while there's nothing wrong with stuffed animals and action figures from their favorite shows, many children will enjoy other gifts, too.
Stores like Michael's have all kinds of kits designed to introduce children to crafts. My children all liked cross-stitching, and the kits are usually inexpensive. The kids get to practice sewing, improve hand-eye coordination, and have a cute decoration at the end.
If you have a young boy or girl who can't sit still but is interested in tools, maybe check and see if there is a Home Depot Kids Workshop in your area. Workshops can help you explore ideas for you and your child to work on together.
Puzzles and building sets are also great for hand-eye coordination. The nice thing about building toys is that kids can make sets from whatever movie or TV show they happen to be obsessing over at the moment. There's no rule saying you can't use your building blocks from one movie to build action scenes from another. Again, these are gifts that will keep on giving.
Teens and Young Adults
A good cookbook probably would have been the best gift I could have received as a college student. I lived off brownies, mac 'n cheese, and baby carrots for years. However, once married, that didn't fly, and I bought the 75th edition of Joy of Cooking.
I'm sure there are plenty of great cookbooks out there, but I like Joy of Cooking because they give detailed instructions on cooking techniques themselves. It's not just a collection of recipes; it's also an instruction manual. I've been using that cookbook extensively for years. It also has an excellent section on cooking at high altitudes, which I desperately needed after moving from 50 feet above sea level to the High Plains.
Some people aren't interested in cooking, of course, and in that case, a small tool kit may be more helpful. I had to buy my first small tool set in college for minor repairs in my apartment. Tool sets are one of those things many young adults (like myself) don't think about until something is broken. Combining screwdrivers, wrenches, and measuring tools may help your college kid avoid a trip to the hardware store. And depending on his or her personality, just having the tools there might trigger the thought, "Hey, I might be able to fix this!"
I found the book Dare to Repair very useful as a younger adult, and if you have teenagers, this might be a good one for you to look through together to introduce them to making simple home repairs. It gives you a good idea of what's possible with limited training and a few different tools.
The young adult in your life may also find a small sewing kit useful. My mom always gave sewing kits to her children, nieces, and nephews going off to college. It was a family joke because my mom was the thrifty, craft-oriented one in her family, but you know what? It was a good gift. I used it a lot for minor mending jobs and got more mileage out of my clothes than I would have otherwise.
Zipper repair kits may come in handy, too, depending on what kind of clothes your young adult wears and whether or not they go camping a lot. I know I've tossed a few jackets and sleeping bags once the zippers broke, but fixing zippers is an option.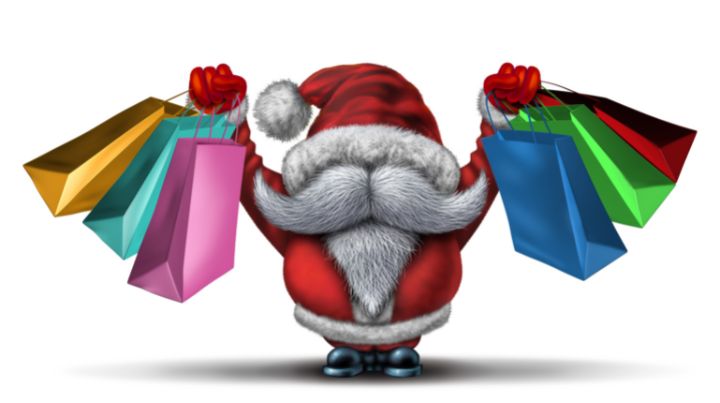 The Mature Adult With Hobbies
Some people are fortunate enough to make a living doing what they're passionate about. Many other people have a job to pay the bills but then have a passion such as gardening, woodworking, weaving, beekeeping, brewing, or any one of countless other hobbies that also happen to be beneficial skills.
Encourage your friends and family members in their useful endeavors as much as possible. They may not consider their hobbies "prepping," but if they have a useful skill that happens to produce something people would be willing to barter for in an SHTF situation, it's a form of preparedness. Obviously, most of us can't buy expensive tools for everyone we know. But gift cards to home improvement stores can be helpful. Likewise, gift cards to brewing stores for the brewers in your life or craft stores for the spinners or knitters in your life.
My mom is a serious knitter and lace maker, and her group regularly hears things like, "You know you can just buy that." Well, what if all of a sudden, you can't? The ability to acquire lace is not a life-or-death matter. But those skills carry over into other areas. I'm really short, and as a teenager in the pre-internet days, my mom regularly hemmed normal pants for me. I looked a lot better, and my pants lasted longer because I wasn't constantly stepping on the ends. The ability to knit sweaters and mend or alter clothes can make you much more comfortable if stores are out of stock for extended periods. Encourage the knitters and sewers in your life.
The same goes for gardening and food processing. Yes, I know I can get food at the grocery store. Assuming that what I want is in stock, which it sometimes is not. But I like the security of having freezers of meat. I mostly raised myself and jars of veggies from my garden. I like that my kids and I have homestead projects to work on together. And bacon is a great bartering item.
Adults Without Hobbies
But what about the friends or relatives whose only interests outside of work consist of binge-watching their favorite shows? This may require more thought, depending on whether or not they read books.
There are some great self-sufficiency books out there. My personal favorite is John Seymour's The Self-Sufficient Life. The gardening information is most useful if you live in a temperate climate, which I don't. But I like it because of the philosophy behind shortening your various supply chains. Being a contributing member of a functional, diverse local economy is a form of long-term prepping, and John Seymour writes about this in an informative and often humorous way.
The Self-Sufficient Life was inspired partly by a work from more than a century earlier, Cottage Economy, by William Cobbett. Cottage Economy was initially written as a series of pamphlets in the 1810s, and the author correctly predicted the Irish Potato Famine. If you have some sedentary history nerds in your life, books such as these may provide some food for thought.
If you're spending your holidays with people who just want to watch TV and have everything be "nice," Clarkson's Farm might be a good pick. It's hysterically funny. My kids and I laughed so hard it hurt the first time we watched it.
It's also addictive and thought-provoking. Jeremy Clarkson details what farmers must deal with when attempting to produce food profitably. If you're surrounded by people accustomed to desk jobs and regular paychecks, this show will provide your guests with food for thought in a way that's also still fun and entertaining.
No one wants to be a downer during the holidays, but we have some serious long-term messes on the horizon. The one I find most concerning is the destruction of our currency and the rollout of centralized bank digital currency. There's already a trial in place in New York to test the feasibility of the digital dollar.
Once this happens, any notion of privacy will be gone. People willing to "Own Nothing and Be Happy" will be fine; for the rest of us, bartering and operating within an off-the-books economy may be our best option to maintain a little autonomy.
Many people don't see things this way, and forwarding articles and podcasts may not change their minds. But you can still encourage your loved ones to prep for difficult times ahead and an off-the-books economy by encouraging them in ways they could potentially contribute. The Christmas season is supposed to be about love and generosity. Real love is when you help the people in your life realize their full potential, and a thoughtful gift can help them on that journey.
Additional Resources: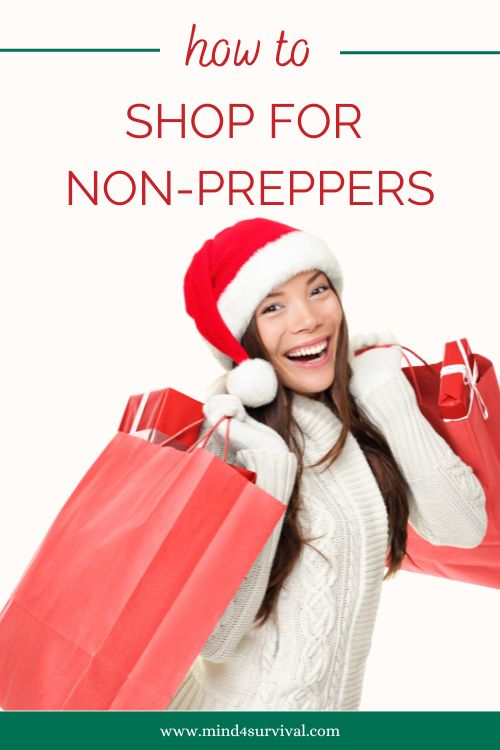 Stay informed by joining the Mind4Survival! 100% Secure! 0% Spam!
Mind4Survival is a free, reader-supported information resource. If you make a purchase through our link, we may, at no cost to you, receive an affiliate commission.